Nikwax has a new home in Ballard: The waterproofing company has moved into the new building at 5101 14th Ave NW, just above the new Great Notion brewing location.
Nikwax's global headquarters are in the U.K., but their new Ballard office serves as their North American headquarters. The company has been in Seattle since 2004, and previously operated in the Frelard area at 801 NW 42nd St. Nikwax expects to grow their North American workforce in Seattle, and their new location will help support that goal.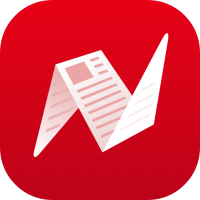 Their new headquarters is stationed within the eco-friendly building at the corner of 14th Ave NW and NW 51st St. Known as the Tømmer Building, it was recently built using 100 percent renewable energy with rooftop solar panels, LED lighting, sustainably harvested wood construction, and a rooftop succulent garden that absorbs up to 30 percent of the building's rainwater runoff.
Nikwax has made additional system improvements in their operations reduces paper waste; the company says they aim to reach 90 percent paper-free processes in the new location.
Although many Nikwax employees are working from home, those who go into the new office will have a safe work environment with a high-efficiency HVAC system for increased airflow and windows for fresh air circulation.
"In addition to aligning with our brand values, the new space will provide a reset button for our employees when we're able to come back to the office full-time," Brian Davidson, Nikwax North American President said in a statement about the relocation. "We hope the improved office experience will offer new inspiration for supporting our customers and company growth plans with its natural lighting, outdoor space, the plethora of plants, and updated systems."
The office is centrally located, and Nikwax will offer employees a subsidy for taking advantage of these alternative commute methods such as walking, biking, or taking public transportation. Employees also get to take advantage of the new rooftop deck for work meetings.
"Our retail partners have gone through a lot this year and we look forward to continuing to support them by providing a product line and brand with broad consumer appeal and delivering high margin products that help their customers stay outdoors longer," Davidson said.
Nikwax was founded in 1977 by British hiking enthusiast Nick Brown, who designed a waterproofing wax to keep his leather hiking boots dry. The brand has expanded to include environmentally safe aftercare solutions for a variety of outdoor gear including clothing, footwear, and outdoor equipment. The new Ballard office is the company's North American headquarters (Nikwax North America).
Nikwax and Great Notion are the two primary tenants in the new Tømmer Building; there are two additional spaces for lease in the three-story building.