One of Ballard's staple breweries in the Ballard Brewery Distrcit, Lucky Envelope Brewing, is getting ready to celebrate their sixth anniversary this weekend.
On Friday and Saturday (April 30 and May 1) Lucky Envelope will host their anniversary celebration with new beer releases and red envelope giveaways.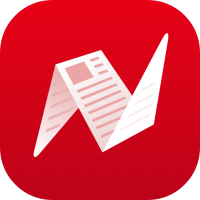 "We'll be celebrating the beers, the tears, and all the hard work that has gone into Lucky Envelope Brewing these past six years with three anniversary special release beers," Lucky Envelope shared on Facebook.
Lucky Envelope's new beer releases will include a Boysenberry Barrel-Aged Coolship Sour on draft and in single 500ml bottles, a Lychee Sour Ale, and Sixth Anniversary Juicy IPA. The Boysenberry Barrel-Aged Coolship Sour (6.1% ABV) was created with 42lbs of barrel-fermented boysenberries with a blend of 24- and 18-month-old reserve coolship sour barrels to create a "puckeringly tart and funky red sour with notes of dark tart cherries, blueberries, and jammy pink zinfandel," the brewery says.
Lucky Envelope opened in 2015 when the Ballard Brewery District was much smaller than it is today. The brewery takes its name from the Chinese tradition – tied closely with the Lunar New Year celebration – of elders bestowing often red-and-gold envelopes to loved ones as a gesture of luck and goodwill.
Co-owner and director of operations Raymond Kwan left his career in corporate finance in 2013 to become an entrepreneur. The idea for a brewery was hatched while spending time with his friend Barry Chan, who had several years of experience with home brewing, collecting a few awards at home brewing competitions over the years. Kwan and Chan teamed up to start Lucky Envelope Brewing.
Almost two years later, Lucky Envelope was born, opening its doors to the public on May 7, 2015.
What sets Lucky Envelope apart from many Seattle breweries is their brewing philosophy, centered around "Culturally Inspired Beer." Recipes are drawn from both modern and historic brewing styles, "including both traditional and non-traditional ingredients that range from traditional IPAs (ENIAC Mosaic IPA), to German-style lagers (Helles Lager), to seasonal favorites like our Two Pepper Pale Ale (Habanero & Shishito peppers) and Peanut Butter Cream Stout."
As with all celebrations at the brewery, they'll be giving away a limited number of red envelopes to customers at opening time (1pm) each day of the Sixth Anniversary Celebration. The Panda Dim Sum food truck will be at the brewery for the second day of the celebration, on Sat. May 1 from 4pm to 8pm..