The public can now take part in salmon recovery efforts with a virtual, interactive game that helps participants track salmon on their annual migration.
The salmon recovery nonprofit Long Live the Kings (LLTK) developed Survive the Sound, a free, interactive, and virtual game to engage and educate the public about salmon and steelhead while raising potential funds for LLTK salmon and steelhead recovery projects.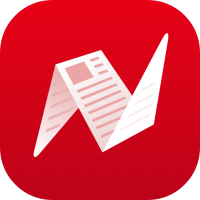 The interactive game consists of picking a young steelhead and tracking its migration from Puget Sound to the Pacific Ocean. Participants receive daily updates from May 3-7 through their five-day journey.
The daily updates will include the status of their chosen fish and recap the progress their fish has had through its migration route. If the fish faced any challenges or obstacles such as predators, participants will also be notified.
Beginning now until May 2, Survive the Sound participants can pick from 48 fish avatars, build a team with friends and family to begin the race. On May 3, participants watch their fish on an interactive map as it begins its journey through Puget Sound. 
In this virtual experience, participants will learn about the challenges the fish face in the Salish Sea, all while learning how to take action in their daily lives for the risk of the fish population. Survive the Sound is the first of its kind to obtain real data from acoustic transmitters which is a part of LLTK's research initiatives. The initiative is to track steelhead migrations from natal streams to the Pacific Ocean and their progress. 
Support from Boeing and other sponsors in 2021 allowed LLTK to create a full-suite education toolkit to accompany the Survive the Sound game. All the material is available online.
Wild steelhead is listed as threatened under the Endangered Species Act; Survive the Sound collects important new data about steelhead's life cycle for research, education, and advocacy purposes.
"Survive the Sound provides scientists with important new data about steelhead's lifecycle, gives the public an opportunity to engage with wild steelhead in a fun and interactive way, and raises essential funds for Long Live the Kings' salmon and steelhead recovery projects," the organization writes on their website.
For more information and how to participate visit Survive the Sound website. Apply by May 2 to participate in this year's tracking game.
File photo of Ballard Locks fish ladder