The Ballard Patagonia served their last customers last weekend after four years on Ballard Ave
The Patagonia Ballard location opened in 2017 as the Patagonia Workwear and Patagonia Provision's flagship location.
"We're sad to announce that Patagonia Ballard has closed its doors," Patagonia wrote in a letter to customers. "After four wonderful years on Ballard Ave, the store had its last day on Saturday. On behalf of the crew there, a huge thank you to everyone who has ever come by for an event, a purchase, a repair, or even just a chat. We'll miss being a part of the Ballard community and will always be grateful for the memories we made in that space."
The Ballard store mostly sold Patagonia's special Workwear clothing items as well as their traditional gear and Patagonia Provisions. Prior to COVID, the Ballard Patagonia shop held regular events, many of which included forums on local environmental issues.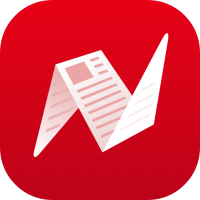 The Ballard store also hosted the occasional Ballard cleanup: In 2018, Patagonia Ballard joined forces with two representatives from Sustainable Coastlines Hawaii to clean up downtown Ballard. The volunteer-run effort collected over 150 pounds of trash from Ballard streets, mainly along NW Market St, Shilshole Ave NW, and Ballard Ave.
In lieu of public events in the store, Patagonia switched to virtual events. According to their website, there are two upcoming events on the schedule: Waves of Change, a virtual panel discussion on environmental justice and ocean stewardship is happening tonight (April 22), and on May 4th there will be a composting workshop with a regenerative farm known as Bokashi. They also host free weekly virtual yoga classes.
The Patagonia shop was located in one of the Ballard District's most intact historic buildings, known as The Princess, built by Norwegian miner Martin Markusen in 1905. Prior to the Great Depression, the upper floors of the building were home to The Princess Hotel, with a grocery store on the ground level.
After a renovation in the 1980s, the Princess now includes studio and one-bedroom apartments, with the ground floor space used mainly for retail.
There's just one other Patagonia store in Seattle, located at 2100 1st Avenue in downtown Seattle. The flagship Patagonia location will remain open and are now accepting walk-in customers along with appointments if wanted. 
No word yet on what will be taking Patagonia's place in the historic Princess building. We'll update you when we learn more.
Photo: Patagonia Ballard