After almost two decades at the corner of Ballard Ave and NW Market St, one of Ballard's staples The Matador is making moves just around the corner to a new home at 5410 Ballard Ave.
The new location is the former Ballard Annex Oyster House, from the same owners as Matador: Zak Melang and Nathan Opper. Ballard Annex has remained closed for quite some time due to the pandemic, and so far, there's no news that it will be revived elsewhere.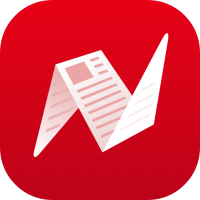 They'll continue serving the same fare and extensive tequila list, and their back bar will become a mezcaleria with over 60 varieties and with the ambition of becoming the largest and most diverse selection of mezcal in the Pacific Northwest.
"Our goal is to have something for everybody," Beverage Director Brian Livesay said in a statement about the new Matador location. "From beginner-friendly, accessible bottles all the way up to rare agave varietals for the advanced mezcal connoisseur and limited-time specialty cocktails, our new mezcaleria aims to be a crowd-pleaser and completely unique spirit experience in the Ballard community."
The new Matador will include hand-crafted metalwork and bartops with vintage lighting fixtures custom-made in Mexico. They'll maintain their Mexico noir decor with bull skulls painted by local artists and tattooists—all of which will also be for sale, with all proceeds going to charity.
"Our team has put an incredible amount of effort and attention into the entire design of our new Ballard location," Zak Melang, co-founder of The Matador said in a statement about the relocation. "All of our restaurant interiors reflect the craft, heart, soul, and sense of adventure that live inside every good bottle of tequila—and we are taking it a step further in our latest space. We want our guests to feel as though they are stepping into a work of art when they walk through the doors."
The Matador at 2211 NW Market St will host their last Top Shelf Tuesday on April 20th and host a farewell party on April 23rd and 24th. The new restaurant will open to the public on April 30th.
Their first week of business in the new location will include a nod to their past: From April 30th to May 2nd, The Matador will serve happy hour with the original pricing when they first opened in 2004. That means dishes will be $3 and $4, including their Grande Nachos.
The Matador plans to be open Sunday through Thursday from 12pm to 11pm, and Friday and Saturday from 12pm to midnight. Happy hour will be from 4pm to 6pm daily, with late-night happy hour on Friday and Saturday from 10pm to last call.
Photos: The Matador