It's been seven years since Bauhaus Strong Coffee opened their doors on the corner of NW Market St and 20th Ave NW, and now they've decided it's time to call it quits.
The owners shared the sad news on Instagram, saying that their lease is up and "after this rough year it is no longer sustainable." They'll keep the Capitol Hill location open, but the Ballard store will serve its last cup of coffee today, April 15th.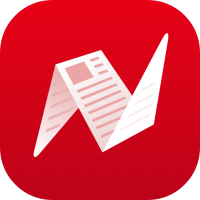 "I'd like to personally thank every single one of our customers for your support and positive attitude," the announcement reads.
Bauhaus has had a strong presence in Seattle since the early 90s when it opened at Melrose and Pine in Capitol Hill. When it opened, it was one of the earliest independently owned coffee shops in the city.
Here's a blurb from Bauhaus' website, referring to the "old days":
"Bauhaus quickly became the hub of lower Capitol Hill, where people came in to meet, create art, read, or just hang out and be part of the Bauhaus community. That iconic café had an amazing 20-year run until it was torn down due to new development in the neighborhood. Long Live the spirit of the original Bauhaus! October 5th, 1993 – October 5th, 2013."
The Ballard Bauhaus, which opened in 2013, has had a rocky past, with a brief closure in 2015 during which owner (and Ballard resident) Joel Radin also shut down the Greenlake and Capitol Hill locations.
Radin reopened the Ballard Bauhaus in 2016, and then brought it back to Capitol Hill in 2019, where it currently operates out of 515 Harvard Avenue East.
Both the Ballard and Capitol Hill locations have always had strong ties to books and music: When the Ballard store first opened, Twice Sold Tales opened in tandem, filling the space just next door where Himalayan Treasures used to operate. When Bauhaus opened, they sold used books from Twice Sold Tales, some as cheap as 50 cents each.
Twice Sold Tales has had perhaps the most nomadic existence of any Ballard store: After a couple of years in the building next door to Bauhaus, they moved to 2419 NW Market St. In 2019 the used book store moved yet again to its current location at 1708 NW Market St, which, interestingly, was also a former Himalayan Treasures location. Himalayan Treasures has not reopened since they closed in 2019.
Photo: Bauhaus on Instagram