Several of Ballard's local breweries have joined forces to create a collaboration beer in honor of the Pink Boots Society and International Women's Day.
This will be the second annual release of the (You Should) Smile More IPA, a collaboration between 11 Ballard breweries. The yearly Pink Boots beer is made to amplify the role women play in all aspects of the beer experience.
To celebrate the release of the Smile More IPA, the Ballard Brewery Coalition will be hosting an online event on Thursday, April 8, featuring the various brewers involved in its creation. They'll talk about how the recipe was formulated and about the different roles women hold in beer making. Representatives from the Seattle chapter of the Pink Boots Society will also be on hand to talk about the organization.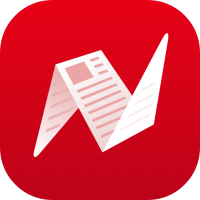 Lara Zahaba from Stoup Brewing says that while they couldn't collaborate in quite the same way this year, they opted for a Zoom meeting to keep the tradition going. Stoup hosted the collaboration this year, with co-owner Robyn Schumacher leading the effort with help from Stoup employees Lisa Rome and Meg Bragg-Dunbar.
"It was fun to see quite a few women from the surrounding breweries show up to help Meg throw bags into the mill," Zahaba told My Ballard. Reuben's hosted last year, and next year, Urban Family will host the 2022 batch.
Zahaba says that this year's (You Should) Smile More IPA was brewed with spring in mind. "It has a  moderate ABV, but is big on aroma and flavor." The beer was made from the Pink Boots Blend from YCH Hops (Cashmere, Ahtanum, Citra, Loral and Sabro) and dry-hopped with Mosaic Cryo and Galaxy.  It has an ABV of 5.3% and IBU of 53.
The online celebration of the beer's release will include a special to-go dinner option from Maritime Pacific Brewery. The dinner will be a "Smile More" 1/2 lb. stuffed American Kobe Beef patty with flame-broiled hatch chile and queso fresco (black-bean veggie patty also available). The burgers will be topped with Applewood Smoked Sharp Cheddar, glazed caramelized onions, lettuce, tomato, and a crispy beer battered smoked onion ring. The dinner costs $20, with a portion of proceeds going to the Pink Boot Society.
"It will be an opportunity to learn more about the brewing industry, what kinds of positions women hold throughout, how Pink Boots supports us all, and of course a detailed tasting of and discussion about the beer," Zahaba says.
Tickets are just $2 and can be purchased online, with proceeds going to benefit the Pink Boots Society. Tickets are just $2 and can be purchased online, with proceeds going to benefit the Pink Boots Society. Learn more about the event here.
Photos courtesy Stoup Brewing