It's an obvious fact that Democrats are in something of a pickle. While they may have figured out how to achieve joined control of the central government, things aren't close to as ruddy in the states. The way things are, Republicans control a genuinely horrendous number of state governments, giving them a huge ability to control the existence of neighborhood populaces. What's more, it presumably should be obvious, they likewise have colossal control over the redistricting interaction, implying that, undeniably, they will presently have the ability to pick their citizens.
Above all (and forebodingly), they are additionally utilizing their authoritative capacity to both subvert trust in the 2020 political decision and to guarantee that they don't lose once more. The "probe/scrutiny" in Arizona is maybe the most noticeable (and absurd) illustration of this, however, don't be tricked. It's been broadly announced that political race deniers from other swing states are seeking Arizona for a model for what they can do in their own areas. In the interim, we're likewise seeing endeavors in Georgia and Texas to either give the council more command over races or to make it harder for Democratic electorates to cast a ballot.
In the interim, Democrats are surrendering authority over the districting interaction to commissions, and it stays extremely indistinct whether they'll have the option to prevail at the nearby level in impending decisions.
This is by all accounts a lasting issue for Democrats, and it's not difficult to perceive any reason why. Conservatives are profoundly pessimistic, yet to give Satan his due they are likewise truly adept at inspiring their base and keeping them propelled during slow times of the year. Over and over, we've seen them acquire power during midterm races, in this way giving them the ability to stymy Democratic authoritative endeavors. 2010 is, obviously, the great representation of this, a genuine annus horribilis, in which Republicans held onto control of both the House and various statehouses. We're living with the tradition of that political race.
Then there is the right to vote. The inability of the Senate to pass major laws on the right to vote is not surprising, mainly because Mitch McConnell, even in his position as minority leader, somehow managed to become a god of death. Unsurprisingly, he tried to present the People's Act as an over-expansion of the Union (Republicans like to use this term to deny everything they don't like). It is no accident that the Republican Party opposed this legislation, as it would undo the work that so many state legislatures are doing to make it difficult for Democrats to vote and win elections. They may not say it out loud, but their every move clearly shows that they believe it is true.
Now, to be fair, some Democrats have done a better job than others in combating these efforts. Especially Stacey Abrams, her willingness and ability to oppose the efforts of the George Republican Party to deprive black voters of their rights is especially commendable. There is no doubt that Joe Biden can put her in George's victory is due to his work. Although their strategy may not be replicated throughout the United States, there is no doubt that we must do more and more locally.
Make no mistake. As Ronald Brownstein recently pointed out in The Atlantic, the Red State legislature is doing everything it can to fight a trend that they believe is rapidly reversing. Yes, it is great that the Democrats have control of the federal government. Yes, they have done exemplary work in going back and curing some of the huge damage caused by the Trump administration, which is great. However, if we do not realize that the Republican Party suppresses and punishes the Democratic Party and everything that it represents, whether, in terms of culture or politics, we will be foolish. They have realized that they will have to do it on the spot.
More specifically, today's Democratic Party, at least at the national level, is willing (or able) to do it at all costs?
These days, it is easy to use the National Democratic Party as a punching bag to shoot for their failures (whether imaginary or real). Some of these criticisms are well-deserved. However, I still hope that they can realize that they must change and start to organize hard work locally. They have proven that they can do it before, and in the final analysis, their motivation is to believe that the government—local, state, and federal—is really capable of helping people.
If they can't muster the power or votes to stop the obstruction bill, then they should at least work harder to engage with local politicians and constituencies. More importantly, they must be committed to messaging. Just like I like my meetings, when I see how awkward they are at message discipline, sometimes I want to hit the wall with my head. They were distracted over and over by any new dramatic anger from the party left or the Republican decision to fabricate.
However, it is not enough to continue denouncing Democratic politicians. Democratic voters (and those who voted for the Democratic Party but do not want to formally join the party) must also share a fair job in local elections. They need to volunteer for those who participate in local competitions, even if (especially if) they don't have too many opportunities. The effectiveness of a political candidate depends on his support. Democratic/progressive voters also need to be more involved and involved in other aspects of the local community, whether it is attending a town hall meeting or participating in local activism. They need to find out who represents them in the state legislature. Even if you live in a reliable blue area, self-education in these subjects is very important, even vital, for the healthy functioning of our republic.
If voters remain absent during the midterm elections and thus continue to hand over control of the state government to the Republicans, life will get worse. In addition to the fierce attack on voting rights, the Republican-led legislature also promoted a shocking retrograde agenda that was deliberately designed to become a finger in the eyes of progressives. More importantly, they do this to know that they are idiots. Just look at the fact that Ron DeSantis from Florida signed an anti-transgender bill on the first day of Pride Month to see how this manifests itself. There is no doubt - they want to send a message to Democrats and progressives everywhere. I don't want to be too precise, but it sounds a lot like a raw angry scream at all the threats they see.
I still believe that the Democratic Party has great potential at the local level. We know that many people are dissatisfied that their government seems more willing to pay for their own pockets, serve corporate interests, or launch endless cultural wars, and these wars seem to have little material connection with people's daily lives. It's alive. Of course, the Republicans have little interest in actual governance. They are too busy taking positions that are the sole reason for their existence and they never tried to pass any legislation that could benefit their voters. This provides Democrats with a truly once-in-a-lifetime opportunity to show people at the local level what the government can and should do, whether it's making it easier for the people to vote or investing in a foundation that makes your daily life more convenient. Facilities are more relaxed.
If the Democratic Party wants to continue waving the people's banner, then it must be willing and able to complete the (very difficult) job of winning local elections. We the people deserve it.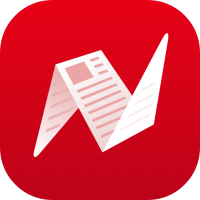 This is original content from NewsBreak's Creator Program. Join today to publish and share your own content.