Significant differences in body mass index for age (BMI z) have been found across four regions in the United States according to a study published in Obesity.
Researchers from the Colorado School of Public Health found that children living in the Midwest of the country average higher BMI z scores than those who live in the Northeast of the country. In comparison, children living in the South and West regions have lower scores than the Northeast.
In order to study this, researchers analyzed data from 25 cohorts from the Environmental Influences on Child Health Outcomes (ECHO) program, a program from the National Institutes of Health that studies how environmental factors affect children's health and development.
The analysis included children born between 2000 and 2018. All 14,313 children included had birth weights on record as well as BMI data from at least one additional point in time prior to age 15 years.
Sex-specific BMI z scores were calculated by using height and weight data available.
After being categorized by ZIP code and adjusting for sociodemographic factors, the study authors found that children living in the West and South had lower mean BMI z scores when compared to those living in the Northeast and Midwest.
Additional data analyzed
Researchers also looked at sex, race, ethnicity and maternal education when reviewing the data.
The analysis found no difference in BMI z scores based on maternal education at birth in the South and Northeast regions of the country, but did find differences in the West and Midwest, when looking at a subset of more than 8,500 children.
Education did seem to have some influence on overall BMI z across the country, however, as children whose mothers attained a college degree had lower BMI z scores than those born to mothers who had less than a high school degree.
When it came to child sex, there were additional mixed results. Boys in the Midwest and West had lower BMI z scores than girls, but in the South and Northeast, no difference was found between the sexes.
Similarly, BMI z scores varied across the country for non-Hispanic black children, non-Hispanic white children, Hispanic black children and Hispanic white children.
"We were surprised that we only found differences in BMI by child sex or race and ethnicity in some regions, but not others," said Traci A. Bekelman, PhD, MPH, said study co-author and research assistant professor in the department of epidemiology at the Colorado School of Public Health. "This raises questions about region-specific influences on child BMI, and how some regional factors may buffer against or exacerbate health disparities."
Bekelman says more research needs to be done to determine why BMI varies by location as well as to figure out if local environmental and policy issues can impact BMI in children.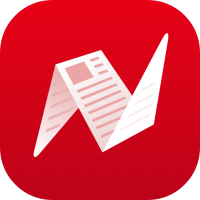 This is original content from NewsBreak's Creator Program. Join today to publish and share your own content.