A recent study out of the Harvard T.H. Chan School of Health has concluded that eating more walnuts could lower the risk of death in older adults.
The research, published in the journal Nutrients found that those who eat more of the nuts more often have an increased life expectancy versus those who do not consume walnuts at all.
In fact, the study concluded that five servings or more of walnuts per week was linked to a 14 percent decrease in chance of dying from any cause.
One serving of walnuts is equivalent to one ounce of walnuts.
When it comes to death from cardiovascular disease, the results were more striking, at a 25 percent lowered risk of death. That translates to an increase of 1.3 years in life expectancy compared to individuals who did not eat walnuts.
"What we've learned from this study is that even a few handfuls of walnuts per week may help promote longevity, especially among those whose diet quality isn't great to begin with," said lead investigator Yanping Li, Senior Research Scientist at the Department of Nutrition at Harvard T.H. Chan School of Public Health. "It's a practical tip that can be feasible for a number of people who are looking to improve their health, which is top of mind for many people."
Individuals who eat walnuts occasionally (two to four servings per week) also saw benefits, including a 13 percent lower risk of dying from any cause and a 14 percent reduction in risk of dying from cardiovascular disease. This equates to about an additional year in life expectancy.
How the study was conducted
To conduct the research, study authors looked at data collected from more than 64,000 women who took part in the Nurses' Health Study and an additional 26,000 men who participated in the Health Professionals Follow-up Study. The average age of the women and men were 63.6 years and 63.3 years, respectively.
Followed for 20 years (1998-2018), participants had dietary intake assessed every four years, which included questions about overall diet and lifestyle factors.
At the beginning of each of the studies, participants had not been diagnosed with cancer, heart disease or stroke.
By reviewing and analyzing the 20 years of data, the new published research from Harvard shows that there is a association with consuming walnuts on a regular basis and positive health indicators.
While not able to show cause and effect, those who ate more walnuts in their diet had increased longevity. They were also more likely to be physically active, eat an overall healthier diet, consume alcohol less often and include multivitamins in their diet.
The study was funded by the California Walnut Commission.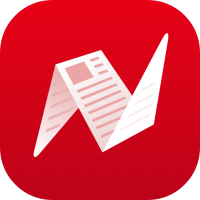 This is original content from NewsBreak's Creator Program. Join today to publish and share your own content.