The National Institutes of Health (NIH) has granted the University of South Carolina (USC) $3.4 million to study which diet can best address the health needs of African Americans.
The initiative is aimed at helping to improve diets and reducing the risk of developing type 2 diabetes among Black adults in South Carolina.
To do so, USC is currently enrolling participants in the three-month study that will include nutrition and cooking classes, lab visits and surveys. They will also receive $50 for participating.
Each participant will be assigned one of three dietary patterns to follow during the study — vegan, vegetarian or Mediterranean.
Participants will be required to attend the classes to learn more about their diet as well as acquire cooking skills and recipe ideas. Classes will occur at USC's Arnold School of Public Health once a week over the course of the study.
Lab visits will include taking measurements such as height, weight, blood pressure and two blood draws.
Additionally, participants will be required to fill out several questionnaires that include questions about demographic information, psychosocial variables (like stress levels) and dietary acceptance. These surveys will also ask about what foods were consumed in the previous 24-hours.
To enroll, USC has laid out the following eligibility criteria. Participants must:
Self-identity as African American,
Be between 18 and 65 years old,
Have a body mass index between 25 and 49.9,
Not have a type 2 diabetes diagnosis,
Not currently taking any prescription medications to control type 2 diabetes,
Have the ability to attend all required meetings over the three-month period, and
Not be currently following a vegan, vegetarian or Mediterranean diet.
Additionally, participants must live in the Columbia area and not currently be pregnant.
For more information about the study as well as to fill out the form to enroll, click here.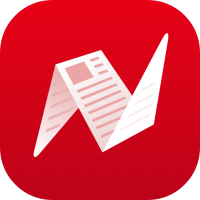 This is original content from NewsBreak's Creator Program. Join today to publish and share your own content.