Researchers at Boston University have found that Black women who use lye-based hair straightening products frequently over a long period of time are at a higher risk of developing breast cancer.
By utilizing data from the Black Women's Health Study new analysis shows that the same products do not have the same negative effects as those use lye-based hair straighteners with more moderate use.
Approximately 20 percent of the women participating in the study were considered heavy users of the products.
The results of the new study analysis showed that Black women who use hair relaxers containing lye more than seven times a year for over 15 years are at a 30 percent higher risk of developing breast cancer than those with more infrequent use.
According to Kimberly Bertrand, associate professor at Boston University and one of the study's researchers, "This study fills a knowledge gap on the potential health effects of a consumer product popular among Black women. Given these findings, women may want to be cautious about the types of personal-care products they choose."
The Black Women's Health Study was conducted by researchers at Boston University and followed 59,000 women over the course of 25 years who self-identified as African American in which participants were sent a health questionnaire every two years inquiring about their health, including any new diagnoses.
Researchers concluded that more examination should be done to determine which specific brands of hair relaxers or which specific ingredients in those products are contributing to the increased risk.
"Consistent results from several studies are needed before it can be concluded that use of certain hair relaxers impacts breast cancer development," said researchers.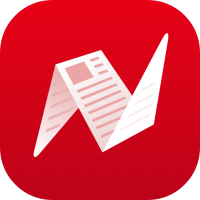 This is original content from NewsBreak's Creator Program. Join today to publish and share your own content.