A hospital room has medical equipment.
Photo by Anna Shvets from Pexels
A number of California health centers are may not be prepared to provide care to patients during power outages, according to an AI model run and analyzed by humanitarian aid organization Direct Relief.
According to the report, none of the federally-qualified health centers that were located in proximity to the Lava, Tennant and Salt fires in Northern California have backup generators.
In general, fires and extreme heat both pose a large risk of power being cut in California.
Because they do not have access to backup power in case of a power outage, health centers may not be able to provide care to patients — such as refrigerating medications or access patient records via computer systems.
Using AI modeling to analyze backup plans
There was not previously data on this topic.
To end this gap in data, Macro-Eyes, Direct Relief and the California Primary Care Association (CPCA) collaborated to build an AI tool with the end goal of tracking and mapping out the resources available at each health center.
The AI tool assesses and analyzes backup plans for these and other health centers in California. The tool, built by Macro-Eye, shows that only about 30 percent of health facilities are equipped with backup power as well as access to refrigeration for medicine and other medical supplies.
"We had a lack of information about where health centers have generators, where they have solar panels, have people installed battery backups for refrigerators, and things like that," said Andrew Schroeder from Direct Relief.
The information gleaned from the analysis is especially useful during the pandemic when considering that the COVID-19 vaccines are supposed to be stored at cold and ultracold temperatures.
If a power outage were to happen when these vaccines were onsite, those doses would be rendered obsolete.
In addition to this, fire season strains California's power grid, as well as other, ongoing issues with the grid.
"Because of the fires, and because of [power company] PG&E's ongoing problems, we have power outages in California. We wanted to know which of our health centers could continue to operate," said Robert Beaudry, acting president of CPCA. "The more information that we had around these types of issues, the more we could inform emergency preparedness in California."
Accessing information about backup plans and infrastructure
While U.S. hospitals are required to have backup generators if they receive federal funding. However, federally qualified health centers, outpatient clinics and community care clinics often do not have this requirement.
This gap in requirements coupled with a minimal amount of federal data on access to backup electricity at health centers leaves California residents without this vital information.
In the past, CPCA has conducted surveys at health centers to determine what — if any — resources, power sources and backup plans are available. These surveys have historically not gleaned much information, according to Beaudry.
The AI system pulls data from publicly-available sources, and uses this data to then make inferences on similar types of health sites. The health center then has the opportunity to confirm whether or not the model made an accurate guess. The feedback allows the AI to continue to hone and refine the model moving forward.
The goal is to bring more awareness to the lack of emergency preparedness and encourage health centers to explore what their backup power plans are.
"We've designed a health care system which is really in some ways very sophisticated, and very unequal, but really fragile when it comes to access to power," said Schroeder.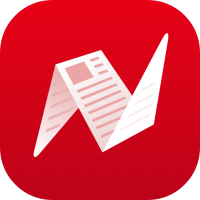 This is original content from NewsBreak's Creator Program. Join today to publish and share your own content.