A young person vapes an e-cigarette.
Photo by Ruslan Alekso from Pexels
Juul has agreed to pay North Carolina $40 million in a settlement that will see the e-cigarette manufacturer to change its business practices.
After alleging that the company marketed its products to teenagers via social media advertisements among other outlets. It was alleged that this spurred the rise in vaping among youth in the state and country.
Attorney General Josh Stein said, "For years, JUUL targeted young people, including teens, with its highly addictive e-cigarette.
"It lit the spark and fanned the flames of a vaping epidemic among our children — one that you can see in any high school in North Carolina."
The settlement will prohibit Juul from targeting minors in its advertising, including restrictions on marketing campaigns. Individuals under 35 years old will be prohibited from appearing in any of their marketing materials.
The company will also not be able to promote its products by paying influencers, and most social media advertising will be restricted or otherwise regulated.
In addition to marketing regulations, Juul agreed in the settlement to refrain from selling sweet and fruity flavored e-cigarettes unless the FDA give the manufacturer authorization to do so.
"This settlement is consistent with our ongoing effort to reset our company and its relationship with our stakeholders, as we continue to combat underage usage and advance the opportunity for harm reduction for adult smokers," said Josh Raffel, a spokesperson for Juul.
Along with the settlement, Juul denied any wrongdoing.
North Carolina has said it will use the settlement money to help youth who are addicted to e-cigarettes as well as to create and fund preventive programs. Litigation costs will also be paid out of the $40 million payout.
Federal data shows that e-cigarette use among teens had increased from about 11 percent in 2017 to more than 25 percent in 2019.
While North Carolina is the first state to reach a settlement on the topic, 13 other states and Washington D.C. also have lawsuits against the company.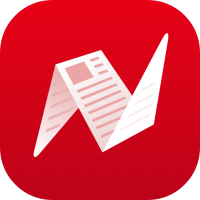 This is original content from NewsBreak's Creator Program. Join today to publish and share your own content.