A waiter delivers food to a table.
Photo by Pixaby via Pexels
Health department officials in Minnesota are warning residents to be diligent with their food preparation and storage as cases of foodborne illness from norovirus are spiking in the state.
The health department notice said everyone in the state, especially foodservice operators and workers, should take necessary precautions.
According to the Minnesota Department of Health (MDH), "Norovirus is a very contagious foodborne virus that causes vomiting and diarrhea. The increase comes after a time of reduced outbreak activity (of norovirus) in food establishments during the COVID-19 pandemic.
"As COVID restrictions are lifting, please be aware that other communicable diseases such as norovirus are still a problem in Minnesota, and you can take measures to prevent spread among your staff and patrons."
Spread via microscopic particles from an infected individual, the virus can easily live on hard surfaces and is able to float in the air for long periods of time.
Exposure to the virus can make anyone sick, especially when eating or drinking from foods contaminated with norovirus, touching surfaces or objects that are contaminated with norovirus, and having direct contact with an infected individual.
Some precautions listed by MDH include:
Food service workers should stay home if they are feeling sick. Additionally, sick individuals are required to stay home from work for at least 24 hours after vomiting, diarrhea or other symptoms have stopped.
Personal protective items should be worn while handling or preparing ready-to-eat foods. Direct contact with hands should be avoided.
Handwashing procedures should be followed, and hands should be washed often.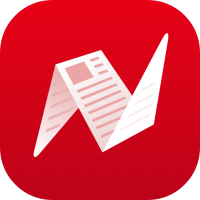 This is original content from NewsBreak's Creator Program. Join today to publish and share your own content.