A chocolate bar
Photo by Vie Studio from Pexels
Good news for chocolate lovers: new research shows that eating milk chocolate in the morning could aid in fat burning for postmenopausal women. Additionally, the research suggests morning chocolate intake could help reduce blood sugar levels.
"Our findings highlight that not only 'what' but also 'when' we eat can impact physiological mechanisms involved in the regulation of body weight," said study co-author Frank Scheer.
The study, published in The FASEB Journal, was conducted by researchers at Brigham and University of Murcia in Spain.
In it, researchers assigned participants to either eat 100 g of chocolate every morning, every evening or not at all during th two-week study period.
Study authors concluded that among the postmenopausal women participating in the research, eating chocolate in the morning within one hour of waking or at night within one hour of bedtime did not lead to weight gain. Additionally, they found that eating chocolate during these one-hour time frames influenced appetite, hunger, microbiota composition and sleep.
"Our results show that 14 days of chocolate intake did not increase body weight. Chocolate consumption decreased hunger and desire for sweets," said study authors.
However, eating chocolate in the evening or at night did alter resting and exercise metabolism the following morning.
The researchers concluded, "having chocolate in the morning or in the evening/night results in differential effects on hunger and appetite, substrate oxidation, fasting glucose, microbiota (composition and function), and sleep and temperature rhythms."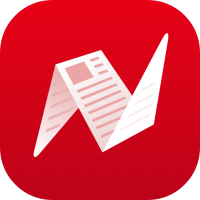 This is original content from NewsBreak's Creator Program. Join today to publish and share your own content.