Mosquito samples that tested positive for West Nile virus is leading the Dallas County Health and Human Services to spray for mosquitoes in West Dallas.
The spraying is scheduled to occur Monday and Tuesday nights from 9 p.m. to 5 a.m. as long as the weather permits.
According to officials, the area slated to be sprayed is in the 75212 zip code and is roughly bounded by the following
Canada Drive on the north
Kilgore Street on the west
North Westmoreland Road on the east
Singleton Boulevard on the south
The City of Dallas is also providing general protection against mosquito bites, including reducing outdoor activity in the evening and night. For those who are out during that time period, the city recommends residents cover exposed skin as well as use mosquito repellent.
The city recommends residents should assist in preventing mosquito breeding.
According to they city, "Breeding places for mosquitoes include swimming pools that are not kept clean, stagnant ponds, pet watering dishes, birdbaths, potted plants, old tires, empty containers, toys and clogged rain gutters and French drains."
Additionally, "standing water should be eliminated promptly, as mosquitoes can grow from egg to adult in as little as seven days."
Dallas residents can get free mosquito dunks at Code Compliance Services District Offices while supplies last.
Below is a list of offices at which the mosquito dunks are available:
3112 Canton Street (Code Administration)
7901 Goforth Road (North Central, North East)
2721 Municipal St. (South East)
320 East Jefferson Blvd. (Central/South Central)
4230 W. Illinois Ave (South West)
9803 Harry Hines Blvd. (North West)
For more information, residents can visit www.dallascitynews.net/fightthebite.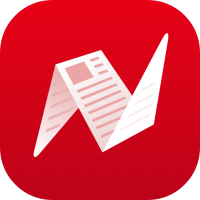 This is original content from NewsBreak's Creator Program. Join today to publish and share your own content.