(Photo by Valeria Ushakova from Pexels)
Since 1993, the Alabama Board of Education has upheld a vote to prohibit yoga, hypnosis, guided imagery and meditation in public schools. While a bill introduced by Rep. Jeremy Gray, D-Opelika, would allow public schools to allow yoga in schools, there was push-back from conservative groups. This resulted in the bill not advancing in the Alabama Senate Judiciary Committee on Wednesday.
The two conservative groups who opposed the change argued that they were concerned of the tie between yoga and Hinduism.
The vote ended in a tie, which led to its failure.
However, Senate Judiciary Committee Chair Tom Whatley, R-Auburn, said he planned on reintroducing the bill at another time and immediately moved to reconsider the vote at a later time. Whatley mentioned that two senators who had shown support for the bill were absent and he wanted to afford them the opportunity to vote on it.
The bill, HB 246, would provide Alabama public schools with the option of offering yoga as an elective for students. In addition, it would limit any yoga done in schools to the exercise portion of yoga and could only include poses and stretches that have English names. Some aspects would be prohibited -- including the use of chanting, the use of mantras and the use of the traditional yoga greeting "namaste."
Gray said that, while he was disappointed in the outcome, he has hopes that the bill will pass in the future.
"This whole notion that if you do yoga, you'll become Hindu -- I've been doing yoga for 10 years, and I go to church and I'm very much a Christian," said Gray.
"Athletes do it at Alabama and Auburn universities," he said. "People do it at Methodist Churches. So many people do yoga, why is Christianity the dominant religion in Alabama? So much of this is asinine."
Others did not agree with this sentiment, citing that there are other ways to achieve the physical benefits of yoga.
"If this bill passes, then instructors will be able to come into classrooms as young as kindergarten and bring these children through guided imagery, which is a spiritual exercise, and it's outside their parents' view. And we just believe that this is not appropriate," said Becky Gerritson, director of Eagle Forum of Alabama.
John Eidsmoe, the senior counsel of the Foundation for Moral Law, suggested the bill should be amended to include language that would allow parents to sign permission slips prior to their children participating in any yoga classes. This form would include language stating that the parents "understand the Hindu origins of this."
"The very breathing and stretching, these are the essence of Hindu religion, and they're the means by which the energy of the gods flow into us and through us and united us with themselves," he said.
The House of Representatives had approved the bill on a vote of 73-25 on March 11.
Follow me to see more articles about health and wellness.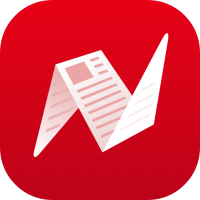 ...