Summer is here, and we all can feel the heat. But how can you keep yourself cool and hydrated in Summer?
We all know that drinking plenty of water during the summer helps your body to manage the heat.
But what about this Super Food - WATERMELON?
Watermelon is an excellent fruit that keeps your body hydrated and full stomach feeling. On top of that, watermelon is low in calories, no need to worry about the calories.
During the summer, our body needs extra fluids because it is hot, and we sweat more. And of the best ways to keep yourself energetic and happy is to give your body fluids and vitamins.
Here are some easy tips, how to add watermelon to your daily routine.
Cut up the watermelon into cubes and place it in the box & fridge.
We all have busy lives, and often we make bad "food choices" because we haven't prepared food. For example, if we open a fridge and see a big watermelon staring at you, you may think, "Oh boy, I have no time to cut it," and you grab a juice or other sugary drink instead.
Take your time the day before and cut the watermelon into cubes and add them to the box. This makes you make good food choices that your body will thank you for it.
2. Add watermelon to your fresh salad.
Some of us are not just not so good at drinking water. When we do not drink enough water, we get tired and feel exhausted.
Make a summer salad, switch to summer ingredients, and add them to your salad to taste sweet and fruitful.
Add the following fruits: Watermelon, strawberries, and cucumber.
3. Make Watermelon Ice Lolly.
Super easy and super delicious. This is also a great way to switch from regular ice cream to a great juicy Ice Lolly with very few calories and sugar. Ice lollies are perfect for Moms, who love to feed their kids healthy and keep them low in sugar.
Buy some plastic or rubber ice lolly molds. They are available online.
Scoop your watermelon into a bowl, remove the seeds, blend it & fill up the molds, and place into the freezer for about 3-4 hours.
Ready to enjoy and keeps you cool this summer.
Your body is your temple.
Summer can get very hot, and your body needs extra care. Here is why adding watermelon to your menu can help you and your body feels the best.
And while drinking water is also essential, the benefits you get from eating watermelon are more than just hydration. Watermelon is high in A and C vitamins.
A vitamin keeps your immune system healthy and strong. In addition, a vitamin reduces to have acne and supports your overall bone health.
C Vitamin boosts your immune system, lowers blood pressure, and protects your memory and thinking.
So watermelon is just not only for keeping you hydrated; it is packed with so many benefits.
Keep in mind that to eat healthily and feel good, take time to prepare things ahead. We tend to make "bad" decisions when we are rushing or running out of time.
Other great fruits to keep you hydrated are strawberries, cucumbers, peaches, and other seasonal food. Try to eat local and consume seasonal food, and your body will thank you for that.
Cut your watermelon into small pieces, place them in your fridge and enjoy it.
The best way to enjoy Summer is when we feel energized, happy and hydrated.
Let us know your favorite tip on how do you keep yourself hydrated in Summer?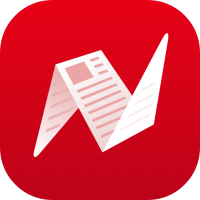 This is original content from NewsBreak's Creator Program. Join today to publish and share your own content.