The bright lights blinded me and stabbing pain shot into my brain.
Climb your mountain, I whispered to myself. Climb your mountain.
"Wake up, five minutes till we leave," a low, rumbling voice said from the darkness.
"Dad, five more minutes, I don't want to get up yet," I said, my body writhing in morning suffering.
"No, life's a choice — let's go — time to work."
I'll always remember those words before the sun was up and the rest of the 13-year old boys in the world trained to get better at the game of basketball. 
Granted, I was the one that asked him to wake me up, but I had that dad who was one-third overbearing, one-third dream catcher, and one-third underdog-overachiever.
It was definitely my father's last two qualities that taught me more about life mastery than anything — especially in sports.
There is a compulsion that comes with greatness.
Look at Kobe Bryant.
Or Wayne Gretzky. 
Or Diana Taurasi.
Or MJ.
Or Jerry Rice.
Look at any startup, artist, entrepreneur, or pro athlete at the top of their mountain, what did they do to create those daily habits?
I'll tell you.
What drives us to keep climbing our mountains?
Motivation or habits?
Learning or talent?
Effort or ability?
All of it matters.
And this is the interesting part, because I don't know about you, but I'd usually try to go back to sleep after I heard my early alarm clock as a kid. 
Just five more minutes… Just two more minutes… Just one more…
My dad taught me the five-second rule. 
You have five seconds to consistently make behavior change into a habit at the exact moment you want to create it day after day — from the moment you hear your internal voice fight against you, or alarm, or prompt, or trigger, just start moving. 
"It's time to go." 
Even after I made the NBA and then cut a few months later, the life lessons had me rumbling towards my next mountain.
This is how habits work in pro sports.
Before things become a habit, the internal monkey-mind battle always begins — yet it's those people that master their feelings and make their behavior overcome their psychology day after day that eventually keep climbing.
And not that the top is everything, but most people don't get to climb on their mountain. They get what is left for them. A dead-end job. A career they don't really like. A world that never manifests into what they dreamt of as a kid.
As a boy, once I heard my dad's voice change tones, it meant it was time to go.
No waiting.
No thinking.
No talking myself out of it.
"Trevor, the car is leaving in five minutes," he said, standing at the door. "And remember, motivation is like ice. Feelings are like water. They both melt or run away when a choice gets too hot. That ice melts when times get tough or the water runs off you when you decide to do it and deal with the suffering. You think my body doesn't hurt, or mornings don't seem too early for me — but if you keep going, the water flows, the ice melts, and you'll create the habits others don't."
It's why running is such a great Stoic exercise because new runners will quit before they ever achieve the benefits of what running consistently brings them.
Go run five miles and tell me what your brain tells you and how it tries to get you to stop.
Do it again the next day at the same time.
And then again the next day.
This is the exact process every great pro athlete goes through day after day, and yet, they've learned how to do it anyways.
Eventually, that monkey-mind voice will give up and habits will kick in.
Pro sports taught me how behavior change brought me closer to my life's passions.
"If you want to become what you want," he said under the quiet of hum of our car idling in the driveway, "Then you'll have to do things that you don't always feel like doing." 
I'll never forget those wonderful, excruciatingly hard days, watching his cinderblock shoulders and brick hands ferociously pass the ball back to me as I shot hundreds of jumpers.
"Eight for 10. Move to the top of the key. Seven for 10. Move to the wing. Stay low. Nine for 10," he'd shout. "All-out effort. Great job! Keep going!"
My dad was an inspiration for learning how to create positive behavior change. The root of change is having an anchor to prompt you into new behaviors that help you master your passions. My dad was my anchor. My trigger to get up. My emotional support and self-limiting-belief-challenger. 
Yeah, did we fight and heckle each other? Did I have bad days? 
I sure did. 
But the one thing he taught me was to never dabble when I got in the gym. There was no waffling, no half-assed effort, no walking around. There was no practicing once in a while, it was all-in-all-the-time, and luckily for both of us, I learned to love the process.
Mastering life, or sport, or a craft was a mindset that I had to go all out for short bursts of time multiple practice sessions a day.
Every.
Single.

Day.
This was the process.
But damn, those mornings were rough, just like they are now. 
Why get up?
Why master something new?
Why go all out in something else?
I just want to chill, man. 
But even now, at 42, I can shut my eyes and hear his morning voice reminding me of the mountain waiting to be climbed.
But what happens when pro sports are over and you have adulting to do? 
It's time to find the mountain I want to climb every day.
These days, I know exponentially more about basketball than him, but that is because pro basketball became my life. I mastered the game through 100,000's hours of training, competition, and studying. The end result of 25 years of year-round skill training — whether it was getting 500 shots a day, playing one on one every chance I could get, running a 4:42 mile, benching 300 pounds, and front squatting three of my largest friends — was the mountain I wanted to climb. 
Overseas basketball, just like mastering anything in life is a long marathon or if you prefer, daily 100 yards sprints with some recovery. It's about transforming your own motivation through habits, professional obsession, and strategy.
I was all those things, and eventually, my obsession paid off (in money, championships, and MVP trophies), but the habits of basketball mastery I grew to love, was what I truly missed in my daily life after pro sports retirement.
I bet every sports legend has to figure this out after they're done.
Just like you.
Just like me.
All these questions are what every pro athlete has to learn to answer when their careers end. 
And so, you start back at the beginning.
Life is an infinity of choice to become and master what you want moment after moment.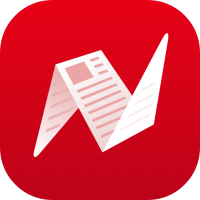 This is original content from NewsBreak's Creator Program. Join today to publish and share your own content.