"Your most important asset is the conscious control of your own life."- Eric Butterworth
How to Invest in Your Mindset
From a pro athlete
My cousin who is a sport psychology doctor told me to replace the word control with "attention."
Where is my attention today?
A lot of what fills my mind are ideas from others whom I enjoy reading, like James Clear. Brian Johnson. Malcolm Gladwell. Angela Duckworth. Brene Brown. Warren Buffet.
I even enjoy old Buddhist and Stoic lessons from Seneca to Aurelius on how to live a life of meaning.
But honestly, I think much of what terrifies me (or others) in life is running out of money.
Who are we without money?
Without education?
Without new skills?
Without the freedom to explore our purpose?
What one can be, one must be.
This belief of running out of money or doing what everyone else is doing has caused me to work too hard on things I don't care about, spend less time with those I love, and typically subtracted joy from my life.
But why does that matter if I live in the attention of my purpose?
Like I never thought about money when I played basketball six hours a day as a college kid.
I only brought attention to my purpose.
Now, my financial anxiety can ruin a day/week/month if I let it, and if I don't keep conscious control of my attention on my ideologies and behaviors and habits in investing, I will never learn the financial lessons to be free from this anxiety.
Affluence Is How You Live Your Life, Not How People View Your Life
When I was a kid, I always saw the country club life as a sign of affluence. As happiness. But as an adult, I have no desire to be traditionally viewed as affluent. I believe our world is finite, our time is finite, and therefore it's about being conscious of my attention, my investing, and where I direct my energy/time/money daily that makes me truly affluent.
"The word affluence is an overworked word in our time, usually implying cars and houses and baubles of all kinds. Its literal meaning is 'an abundant flow,' and not things at all. When we are consciously centered in the universal flow, we experience inner direction and the unfoldment of creative activity. Things come too, but prosperity is not just having things. It is the consciousness that attracts things." — Eric Butterworth
How much money do I need to live free from doing the things that make me miserable every month?
$10,000?
$3,000?
If I believe I can minimize expenses, create a passive income stream*, become part of the sharing economy (Turo, AirBnb, Prosper, etc), save and invest daily (not monthly), what is possible?
If I can find the right mix of investments to create growth, passive income, and I can tell you it brings me more:
Time. Creativity. Freedom to travel. Spend QT with those I love. Explore new business ideas. Invest in learning new skills. This is the recipe I want to create for myself to become a modern man of affluence.
Security Lives in the Minimalistic Mindset
Brian Johnson wrote, "The word secure comes from two small Latin words: se meaning 'without' and cure meaning 'care' — being without care, freedom from anxiety.
I want to live in freedom from financial anxiety doing what I love (or want).
I've always invested in real estate, but even that has become something I no longer want to do. Getting calls about toilets and broken water heaters isn't my forte. Managing rentals are work that requires being there, continually being on the phone, and being available.
This doesn't align with my lifestyle goals.
I hired a property management company and have enjoyed it, but even then, I get still get calls about stuff all the time.
So now, I want to optimize my life to create passive income in simpler ways. Here are some of my latest investment ideas:
Which do you like?
Maybe a vacation AirBnB (I'd use and rent in a place the fills my soul with joy).
Dividend index funds and call option ETFs.
Peer to Peer Lending sites like Prosper.
Fundrise.
Voyager cryptocurrency paying nine percent on USDC coin (which is pegged to the dollar).
Living in a tiny home or with friends while I travel.
Optimize Your Life By Doubling Down On Doing Less
I'm selling my real estate and investing in stuff I have to manage less.
I don't want to file more K-1's and manage more people.
I want to do less work I don't like so I can enjoy my life more while making money while I sleep.
In pro basketball, I did better when I focused on one really big thing I wanted to improve. If it was shooting in a certain way (I won't get into the specifics, but basketball players have to learn new footwork and shooting techniques to keep improving), I'd do that pattern a thousand times every day in the off-season and then maintain it in-season to create new value on the basketball court.
This sole focus created more income for me as I kept improving and rambling around Europe as a pro.
Now, I try to use this principle in my life.
Oh, while I live, to be the ruler of life, not a slave, to meet life as a powerful conqueror, and nothing exterior to me shall ever take command of me."
-Walt Whitman
Invest In Things That Simplify Your Life
Walt's quote is something of beauty to me. Nothing exterior will command me (unless I choose it, goddamn right!) Things end up owning us rather than us owning them.
By investing in simple, yet focused compound interest vehicles, I'm able to free up time to do and explore more. Albert Einstein was right when he said compound interest is the eighth wonder of the world.
Passive income gives me the freedom to know if I budget and spend within a minimalistic lifestyle, I can live with freedom from wondering when the next paycheck will come.
Every dollar I make, I try to invest in a passive income or general market ETF indexing sort of way. Just imagine if you had started investing in 1994.
Damn it, Trevor, what were you thinking!
Yet, I tell myself to, "Keep it simple, invest your income in passive ways, in yourself or new growth ideas you like."
And even if you just choose an index fund like the SP500, just remind yourself to stay humble as the markets go up and down. If you lose 50 percent in a crash, remember you'd also lose 50 percent by not investing in the market as it goes up over the next 10–20 years.
If you are too scared to invest (in the market, in growth opportunities, or yourself), you may hold yourself back from a life free of financial anxiety.
You cannot win this battle without taking a few humble pie lessons.
Don't bet the farm on one thing.
Keep learning and stay in the abundance, flow, and growth mindset like most successful investors do.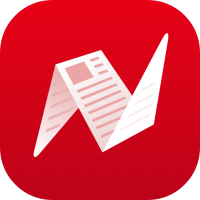 This is original content from NewsBreak's Creator Program. Join today to publish and share your own content.