Why his monstrous dunk of a reply to Kwame Brown matters and what questions I have
Westbrook is a future Hall of Famer that wears a dress/kilt and gets called out by Kwame Brown. I think in fairness to Russell it looks like a kilt, which has Scottish origins, and who knows why Russell is wearing a kilt. 
I mean, does it matter? 
Yet, Westbrook responds in a mysterious tweet, which is obviously fired back at Kwame Brown: "I never fold under mental pressure."
D*mn, man. 
I cringe for Kwame in terms of basketball respect.
Yeah, I know he's rich and made great money and was hazed by MJ, and had a hell of a time getting minutes in the NBA, but hell, so did a lot of guys, but why keep putting your opinion out there on stuff that truly doesn't matter and getting your bell rung? 
And those guys aren't calling out NBA legends on their fashion. 
Granted, I'm not a fashion guy. 
I think taking risks in fashion is left for Halloween or Carnival, or Roman theme parties where I can dress in a skirt and bore a shield and act like Aurelius. 
I don't know why Russell would take such a bold approach to Scottish tradition, but you are going to get trolling no matter what at his level of fame.
That said, I wear sweatpants every day and am proud of my ability to live in a Costa Rican hut for $300 a month.
And that's exactly my point, Kwame. Let people do what makes them feel good.
People didn't need to make fun of you about your mediocre NBA career, I agree. But digs are digs and when you fight back, get defensive, or lash out at people, it just shows where your true vulnerability is:
With the self-esteem, you have for yourself.
Why do bullies, bully?
They got no love as kids from their parents and guardians.
Why do child molesters molest kids in the future?
Because they were molested and abused.
That said, Kwame, ranting on Westbrook about how he dresses is like trying to yell at a Seinfeld while you sit in the comedy club crowd. Yeah, people can hear you, but no one really cares.
Here's an interesting tidbit on Kwame Brown: "He told Wizards acting coach Doug Collins (who actually coached Jordan earlier in his career and maintained a strong relationship with Jordan), "If you draft me, you'll never regret it." Browned would be the first player to be selected at the #1 spot right after his high school career… During Brown's rookie season he was only able to manage averaging 4.5 points and 3.5 rebounds per game."
I think Kwame is a master marketer, obviously taking notes from our political culture nonetheless. Just start something, get mad at a celebrity/famous person/politician, and let millions of people get a vision of your company/product/offer.
Does Kwame have a bourbon coming out?
Is this a Conor McGregor marketing stint?
Wtf.
Also, NBA players wearing women's clothes isn't even precedent. One could argue that Dennis Rodman should be called out, Kwame, before Russell, but Kwame probably respects his elders, which is why maybe he took his hazing silently. 
Quietly. 
Internally.
Ironically, there is one thing that I believe Russell is: tough and competitive, someone that would stand up to hazing, or bullying, or a*shole behavior when it's not needed.
Someone that pushes the lines of what is accepted by society and especially a heterosexual man that is as powerful as an athlete and a competitor as him. 
Why can't a man be competitive, powerful, and wear a kilt?
I guess you didn't watch Braveheart, or like most Americans, realize a lot of us are descendants of European immigrants where this tradition was once honorable, and manly.
Yet, in our society, weakness is viewed as external. 
Also, if you throw a man under the bus for dressing in a kilt on fashion week in LA, then every culture in the world that has heterosexual men wearing dresses should be called out as weak, or correct?
Hey man, if you feel uncomfortable, ask yourself why change is hard. 
The world isn't limited to the box of perception you see it from (nor mine).
It's subjective. It's personal. The notion of, "I'm right, you're wrong," which makes me better than you is really a simplistic way to view the world and lacks context and texture. 
Yet, our political environment and culture have led the way in creating this perception that there is only one way to do something and have it work.
In many ways though, Russell's reply unveils his weakness
The higher road is always the one of thoughtful contemplation. Maybe tweet about the fashion designer you are supporting. Maybe talk about the Scottish tradition of why heterosexual men wear kilts. Or why, send a picture of hundreds of thousands of men in Brazil or Belgium Carnival wearing skirts and heels and full make-up.
I'd appreciated it if Russell would have let Kwame know there is a big f*cking world out there, not just the luxurious bubble he lives in where heterosexual men wear suits and drive fancy cars. 
If you question this, then come on over to Burning Man, where there are more millionaires wearing skirts than any place in the world. 
What's up with the NBA superstars bashing each other? 
I think it's part of our culture now, it's easier to bash each other be right than work together and send messages to the fans, followers, and parts of society that need to be happier, healthier, safer, and live more meaningful lives.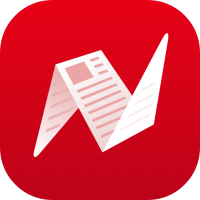 This is original content from NewsBreak's Creator Program. Join today to publish and share your own content.