Either the Bucks or the Nets will win most likely win an NBA title this year and I'll tell you why.
For the record, I had the Bucks winning in seven this year from the beginning, but the Lakers have some serious unknowns going into this season, other than experience and old age.
First, let's mention the main reason the Bucks won the NBA title this year was using Giannis as the five offensively and defensively in the Finals. Yet, even with Kris, Holiday, and Tucker playing solid, I won't go into the fact that they wouldn't have been there if Kevin Durant had just worn the size of shoe he is supposed to wear.*
But the Bucks won and Giannis is one of the world's top three options at the five offensively and defensively, even though he can't shoot outside consistently. More importantly, he can guard every body type and skill player on ball screens or isolations. He can switch. He can hedge. He can drop. He can get back to block a shot (I mean, what a block, right!)
The good news is, offensively, Giannis isn't as talented at making shots from long range as AD, but he can keep defenders honest from the mid-range and three and at least create a close-out when needed and do the thing he is best at doing-- making plays, but the real reason you win is getting stops when it matters most. This is why the Bucks may win another title.
These are the 3 core reasons you win an NBA title.
Adaptations of defensive/offensive strategies in playoffs to counteract certain player's tendencies.
Floor spacing and team synergy to get open shots for lesser talented players and give space to NBA stars so they can make open shots.
Talent. Aka, the ability to make clutch shots/plays with your NBA stars (must have top talent) in the clutch moments you need them.
The reason the Phoenix Suns didn't win the NBA finals was that Chris Paul shied away from taking and making big shots in the last few games, Ayton and the Suns weren't able to counter Giannis at the five offensively/defensively, and the Bucks adapted their defensive strategies to switch the Freak when needed on Paul or Booker.
Honestly, I would have loved to see Chris Paul go out in a blaze of glory trying to score thirty on Giannis's Bucks as he did in Game One rather than see him try to pass to guys that weren't open (or turn the ball over trying to make something out nothing playmaking wise).
That said, it's harder to score on Giannis than almost any other defender in the league so I get why he didn't.
A non-traditional five-man that guards multiple positions is the key to winning an NBA title now, especially for the Lakers.
This is why Anthony Davis must embrace this crucial role if they are to win an NBA title (again).
Will he dedicate himself to taking this role to win?
I don't know, man.
But AD has already has done it and won an NBA title because of it. But there is a part of me that knows he prefers to play at the four and dominate physically with mid-range shots and around the basket putbacks/mismatches/crashing the glass and running the floor. The four is a softer position. There is less wear and tear at the four.
I'd bet a million he knows this will extend his career.
I get why playing a position that requires less physical work and demand on your body is where you want to be. But the truth is, it's a soft mentality to have when trying to win a title year after year. Yet, his injury history points to that mentality, and I mean, how are you hurt continually before you even hit 30 with the 24/7 access to sports medicine and recovery tech now?
Granted, the NBA five is a nasty position and the shortened COVID season probably didn't allow him to get his body ready for last season. I think for the Lakers to win, mentally, he'll have to accept the five is a different beast. He'll have to bang. Rebound. Fight for position. Get over and front or three-quarter in the post. Call out screens. Give up his body. Switch and drop and hedge and block shots and stay in front, contest, and communicate against the best scorers/playmakers in the game.
Can AD be the five-man defensive anchor of a Lakers like Giannis was for the Bucks in the NBA Finals?
Probably not.
I mean, that's why AD told ESPN, "I like playing the 4, I'm not even going to sugarcoat it," Davis said ahead of his first season in L.A. "I like playing the 4, I don't really like playing the 5."
And these are 5 reasons why the Lakers won't win an NBA title even if AD is an animal:
1. Gasol can't guard anyone unless they are a traditional down-low banger to match up with, and he definitely can't be a defensively-minded big at his age on the perimeter. He'll create a mismatch routinely on defensive ball screen coverages and create an ugly +/- while on the floor.
2. Dwight Howard will bring vertical spacing, banging, toughness, but he isn't Superman anymore. Also can't switch on ball screens or guard elite playmakers on drop coverage but better than Gasol.
3. Melo can't guard anyone off the dribble or on ball screens on the wing so you'll need to switch if he is in the crucial moments in big playoff games (which I hope he is because I want him to compete for a title).
4. There is non-optimal floor spacing with different combinations of Westbrook, Dwight, Tucker, Rondo, and Lebron on the court at the same time unless Russell can get comfortable taking and making shots in big situations from the perimeter (which he has never proven he can do).
5. Egos and ball movement diminish syngery because of a new core of players.
If you are the Lakers this is how they win an NBA title:
Even if AD won't really fully embrace the five, I'd slide LeBron into that five-man role then if he doesn't want to. I mean, Bron Bron can't contain and contest shots like Giannis/AD, but I'd still opt for that option rather than Gasol/Howard over the entirety of a game.
LeBron at the five switching onto Kyrie or KD or Middleton or Giannis or Booker or Paul and making them iso and score on you is the second-best bet.
It's that simple.
Then they have to:
Stay healthy.
Switch and guard well.
Play hard and create team chemistry.
Move the ball and get their shooters open shots.
Get optimal shooting lineups in the game that can create spacing for Westbrook / Lebron / AD to create.
Pony up Lakers fans and start telling AD the five is where the title is won.
Athletic versatility and mobility with big star athletes like LeBron, AD, Giannis, and KD that can defend and score and guard at multiple positions is the key to winning at the highest level because you'll have to guard and defend the world's best smaller guards in multiple ball screen packages and sets-- the Kyries, the Bookers, the Pauls, or the Currys.
My opinion is you can only drop or soft hedge for so long before these elite guards and players make you pay.
There is no better five in the game of modern basketball than AD, but I'm not sure that means he's willing to play it.
Good luck out there Laker Fans, only time will tell.
Mr. Mullet
*KD wears a size shoe bigger than he should, which means he could have gotten to the Eastern Conference finals with size 17's rather than the 18's he wears for aerodynamics.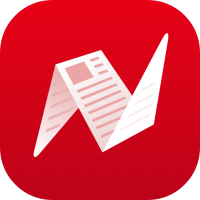 This is original content from NewsBreak's Creator Program. Join today to publish and share your own content.