My 9 Life Lessons from Solo-Traveling the World
1. Let go of what the bullsh*t people expect from you (unless you believe those expectations help you become a higher, happier, or better version of yourself).
2. Let go of the need to be cool or rich or popular on social media. Let go of people liking you and value your authenticity. Mark Manson wrote a best-selling book on Not Giving a F*ck for a reason — because it's a valuable life lesson.
3. Do what you want in life, but don't stop there. After you know what you want, you'll need a plan to become more of it, which means doing certain things, creating habits, and living aligned with your values when you don't always want to.
4. Let go of the idea of perfection. Stop obsessing over the perfect mountain to climb. Granted, I believe you can aim for a more perfect process, but there is no perfect outcome. Winning championships, or getting married, or traveling to paradise fade. Focus on the perfect process that incorporates your core values.
5. One critical life lesson solo-traveling taught me is to start subtracting the things from our life that makes you miserable. Take out the fluff, make a burn pile of things that bring you no value and you will inherently be left with more time, energy, and things that bring you more happiness.
6. After you subtract the miserable things from your process that makes you miserable, add back the things that keep you healthier, happier, and more compassionate or loving (with yourself and others) long-term. This takes nurturing, self-awareness, and compassion — not just Marine Sargent self-hazing (which I'm very good at doing).
7. A happier life can look very different from person to person. Try journaling or practice self-awareness internally to define what your version of success is. Ask yourself: "What values, strengths, and beautiful qualities reside inside me that I'm not expressing daily?"
8. Let go of short-term dopamine fixes. The phone. Tech addictions. Social media. The Facebook arguments. Status doesn't bring you joy, it brings you more ego. More money doesn't bring you more happiness, it brings you the chance to be free. For many of us, we work to be free at 65, but why not be free at 32?
9. Inside the eternal state of presence, the ego cannot breathe, and thus it will die.
10. Ram Dass said death is like taking off too tight a shoe. The death of your previous self happens every moment. Letting go of the ego is observing your ego moment to moment. I'm different than I was a day ago, a minute, or a month ago. Let go of what you were and be who you want to be.
11. Continue to remind yourself to just let go of what was. Worrying about the future and stressing about the past keep you tethered to something that isn't real.
12. Traveling has once again forced me to realize there is nothing more important than my core values: friendships, fitness, health, family, humor, love, kindness, helping others, and living the best version of my life. I believe if you live by your core values long enough, you'll make your ego give up on wanting the shitty, external things it always desires.
These are the nine life lessons solo-traveling the world continues to teach me.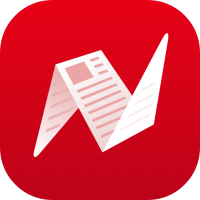 This is original content from NewsBreak's Creator Program. Join today to publish and share your own content.