10 Ways To Be Wildly Successful and Not Be a Douche
And retire (be free) before 60.
1.If you want to be fitter, successful, richer, or happier, it's either subtraction or addition (mostly subtraction in my experience). Admit the better habits you need to add or negative behaviors to subtract from your life and do it publicly.
Then tell the world, tell your friends, hell, tell Donald Trump what you aim to do.
Why?
2. If you're a donkey and can't think of anything to post socially (to the bain of every human existence), try writing this: "Dear Facebook friends, I will now use this social platform to manipulate my own brain into executing better behaviors and habits by public shaming myself into them. For example, I will stop buying Starbucks lattes on my drive to work. In an effort to lose weight, I will walk or ride the bike, and if I can't do that because of my aforementioned laziness, I'll work out every morning in its place. Thank you for your time Facebook."
As James Clear says, "Social pressure forces you to up your game."
3. If you make the most authentic choice for who or what you give your time, energy, and soul to, it accelerates your ability to 10x your meaningful work, productivity, financial independence, and peace of mind.
4. Live in your growth zone by getting out of your comfort zone. It's hard to meet someone in a natural way as you get older, but I view dating, fitness, investing, and life as a constant growth zone. Most of the time this feels uncomfortable.
5. Don't fall into the "I'll retire at 65 and be happy like everyone else," trap. Save each day, stop buying the expensive latte, the clothes, and minimize your life. Budget your spending and don't over your daily budget. If you don't use your budget, invest that extra money into a Scottrade account.
6. Stop doing what everyone else is doing. Stop looking at your phone every moment. Take your own time to read, write, and set process goals for yourself that help you progress to your lifestyle goals faster. The world wants your attention because they can sell you something.
7. A good love is like planting a tree — take care of it. Water it. Nourish it. Talk to it. Sing to it. Be with it. Watch it. Write a poem to it.
8. Minimize your expenses, simplify your life. Sell most of your things and only keep the things that truly bring you or your lifestyle value.
9. Most of us just buy shit because we are bored, which extends our fight for freedom to do the things we are truly meant for.
10. Who will you become when you aren't the thing you thought you should become?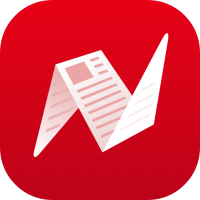 This is original content from NewsBreak's Creator Program. Join today to publish and share your own content.