There are some things the world will need to figure out in the Milwaukee Bucks and Phoenix Suns NBA Finals.
Who is the more efficient scorer? Kris Middleton or Devin Booker?
Who is the more elite defender, Jrue Holiday or Chris Paul?
Which big creates more space and protects the rim, Lopez or Ayton?
I think all the pundits will say their piece.
Most will wonder how Giannis is doing.
Will he come back?
And better, will he come back at full strength?
Yet, this why the NBA Playoffs are fun to watch. This is the moment in basketball heaven that the clouds part, mostly because these guys start playing harder and harder each game. Why? Well, for one, with their reputations on the line, it's natural to want the chip. To get paid for actual mattering the next season. Who can do work in crunch time?
I'd pay that guy more.
The regular season is a cruise-controlled athletic display of talent, but the playoffs are when teamwork, synergy, and talent mesh into a wrecking ball of energy, effort, and enthusiasm.
It's hard to say who will come out on top. After 13 years of playing overseas, I realized the temporal nature of the sport of basketball. No one person will stay on the top of the NBA day after day. If LeBron can lose, and not get to the finals, you have to be ready for the unthinkable, right?
Players' efficiency and offensive games will ebb and flow, but who will hit the big shots when they're needed? Will Chris Paul unleash his younger self and take over the game as he did against the Clippers? Will Devin Booker be forced to guard Kris Middleton and get tired out? Will Ayton overpower Lopez on his rim dives and athleticism or will Ayton not do a great job of closing out on Lopez's range and spacing?
Only time will tell. What do you think?
Really, I'd look for who has proven their resilience over and over this playoff season?
Well, that's the hard part, because both teams have.
I'm leaning towards the Suns, most obviously because they are playing against a Giannis-less Bucks, but truthfully, I do believe the chemistry and toughness of the Suns are on display this season. There is a brotherhood that is evident in their play. Monty has them talking about family. About brotherhood. This how mediocre players feel good enough to be great. I don't hear that on the Bucks side. I think Giannis is their leader and brings their synergy with his character and leadership qualities.
I don't hear them talking about brotherhood.
Just watch how Devin and CP3 hug Monty at the end of their game.
That's real-life synergy people... top-down from the heart to their court.
The Suns also beat the Lakers, even when the Lakers had them on the ropes and LeBron was frowning about Kuzma and not running back on defense. Even when the Clippers had against the wall with Patrick Beverly smashing around Booker and Paul.
Yet, there has been no answer for their syngery.
Suns in seven.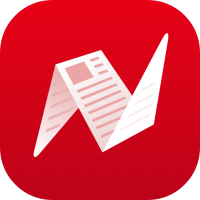 This is original content from NewsBreak's Creator Program. Join today to publish and share your own content.