7 Reasons You Aren't Happy
1. You suck at having authentic people, careers, fitness routines, partners, friends, hobbies, behaviors, and loved ones that bring you positive experiences over "status."
In Tripp Lanier's, book, This Book Will Make You Dangerous, he spells out the virtue of playing for experiences over outcomes. The ultimate currency is not money, status, fame, or even monetary success — it's being healthy, thriving, and happy authentically.
What is authenticity?
Only you know — but it starts from the inside. It starts from natural curiosity, positive emotions, and altruistic acts.
Positive experiences happen when you're around authenticity, not at the end of your journey or looking the part.
So bring happiness, humor, and enthusiasm into your behavior, practice playfulness, love, patience, and you'll find happiness in your experience. The more you do these behaviors, the more they'll become habits and part of your daily existence.
Basically, stop sucking at being real.
2. You don't live with daily gratitude.
Notice I said daily.
This is the easiest damn rule for not sucking and I routinely suck at it. I wake up and immediately grab my phone and start stressing (sucking). I think about all the things not going right in my life. I worry. I ruminate. I want to fall in love again goddamn it (yeah, in due time Huff, in due time).
This sucks.
Yet, look at my life. I have health. I have my family. I have love. I have fun. I live authentically. I'm doing something that most people never get to do — I got to play pro sports, I teach kids, travel the world, and yet, I still forget to be grateful about my life (daily).
Daily gratitude is scientifically proven to increase happiness. This is not a secret, that gratitude and practicing it, whether journaling, meditating, or just saying, "Thank you for this crap sandwich I'm eating today," helps change the happiness levels of all humankind.
40% of happiness levels are on us. The other 60%, well snap, keep reading.
Stop sucking at not being grateful.
3. You practice the wrong kind of love.
Maybe you like drama. You are codependent. You get jealous. Maybe you see the world in a pessimistic way. Maybe you just suck right now and need an attitude adjustment!
But, look, we all suck sometimes — get over yourself!
In her book, Love 2.0 professor Barbara Fredrickson says there are three events that keep happening inside a thriving love:
sharing one or more positive emotions between someone or something
love is synchrony of biochemistry and linked behaviors
a reflected motive to invest in each other's well-being that brings mutual care
If we begin to move towards this (I mean, Barb is a Ph.D.!) mathematical and scientific approach to building a thriving love, we begin to understand the importance of positive interactions and how this positive to negative (read John Gottman!) ratio needs to consistently be shared, done and reflected on the daily.
Stop sucking at not making loving moments happen with those you care about!
4. Your willpower sucks.
In the book, The Tools, one of the five tools to change your life is willpower. What the hell is willpower!
It's doing what you know you must do.
It's knowing your outcome is never as important as your process.
I.Q. has been proven not to matter in the success levels of children compared to self-control, emotional intelligence, and willpower.
"Real change requires you to change your behavior — not just your attitudes." — Phil Stutz & Barry Micheals
Stop sucking at willpower!
5. Can you minimize your digital intake.
In the book, Digital Minimalism, Cal Newport talks about the distracted world we currently live in and how we need to practice digital minimalism to reclaim our health, our minds, our self-care routines, and our purpose.
Listen, we are a few DNA strands away from being monkeys. We weren't intended to sit in front of a computer screen for eight hours a day. We do not know what influence this modern society's digital world is having on our mental and physical health.
Okay, that's not true, just watch the news.
70 percent of the American world has used medication this year. One in four are on anxiety or anti-depressants. Cardiovascular disease, chronic respiratory disease, and cancer are killing millions of Americans each year.
Yet, our behavior doesn't change. We've become sedentary consumers, eat like crap (I do this too much), and let the digital world distract us into bad habits and poor behaviors that diminish our physical and mental health.
Get off the computer. Go for a walk. Be in nature. Go sailing. Swim. Go to the beach. Hit the park and journal. Turn off the screen, the tech, and be a monkey again!
6. You are constantly wired.
Software (Facebook, Medium, Instagram, Tik Tok, etc) computer engineers are designing the digital world to rewire your prefrontal cortex — a part of you that's a million years old — by not allowing you to regulate your attention due to one flashy marketing notification to the next.
Kids never learn to focus on something for more than a few seconds.
Attention spans are at all-time lows.
Cal says we need to reclaim our leisure time. Our alone time. We must practice digital minimalism to optimize our lives in the physical world or risk losing our health.
Stop sucking at getting off the grid!
7. We stink at accepting change.
The Tools sums up how we need to grow and prosper. Get excited about pain, challenges, or obstacles in front of us. Go at them like MJ and the Bulls trying to beat the Bad Boy Pistons! Practice active love. Bring your darkness to light. Practice vulnerability. Be grateful (that's our 40% of happiness). Breathe. Allow the imperfection on your journey.
Life is messy and hard — this I know.
Willpower will change behavior. Changing your behavior in healthy ways is the greatest indicator of spiritual and emotional maturity.
"This is the manner of noble souls — the do no want anything for nothing; least of all life."
These are my seven tips on how we can all stop sucking at life.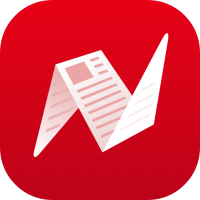 This is original content from NewsBreak's Creator Program. Join today to publish and share your own content. Yes, please.