And 5 Reasons Why You Are Getting Obese
And why big Business and Government want it to stay that way
The reason Americans get over-fat or obese or overweight, or whatever you want to call it, might be genetics, or it might be what you eat, or how you train your body to be healthy, but the truth is, the American government and big business don't care.
The main five reasons we get Americans to get fat is a lack of knowledge about the American culture we've lived in since we were born.
For the record, I have no problem with you being fat. I love you for being fat. I love the look of you. I love the personality of you.
But if people call me "thin" and then get worried when I get too "skinny" (*okay, it's usually my mom, but does it matter?), I get worried when people or my loved ones get too fat, or overweight, or obese.
I understand why the words "fat" are sensitive to people. It hurts to be called "fat" because somehow we have labeled that word as "bad."
It's not bad or shameful or embarrassing to be fat, it's unhealthy to be fat, and it's sad that we have shamed people to think of all the other attachments.
But our American society loves to bully, hell, just look at our military bases spread across the world.
For the record, I I love my fat Uncle Al and my dad, and I just want them to be around next Christmas.
I want to help you or them in any way I can and mostly, I want to help myself. I've been overweight, fat, and felt the wrath of it. It's no place I ever want to be again. And I think for me, I had to start with setting aside the sensitivity, shame, and anger to words and the labels that our egos attach to.
Do something about it if you don't like being fat.
Do whatever it takes for you to be as healthy as you can.
As Trevor Mowad says about athletes that rise above the rest, "It takes what it takes."
It's a different challenge for everyone, like Algebra 202 was for me and that challenge to get un-fat, get healthy, and be your best self is the only thing that matters.
Screw all the rest.
The haters.
The noise.
Just do what is best for you.
But I'm sure people will get sensitive about these five reasons how not to be fat article. I can hear the comments now, just like my White patriarch crowd that gets sensitive when I talk about how White people are ruining the country with their sensitivity to being called out for the history of White patriarchal big business/big government greed, the basic extinction of the American Indian, and continual dismissal of minorities as viable workers, landowners, and education resources.
I don't take it personally that I'm white, but yet so many Whites do.
Why is that?
I'm white and our white leaders have led us to become one of the obese nations on Earth.
"Uncle Al, put down the gravy train dude. Choose better foods," I'll say to him. "You want to see your grandkids play basketball?"
Should I not say that?
Maybe. Maybe not.
I'm not one to sit on my hands even if the truth hurts.
Let's be clear why I do it: being fat is a silent killer (1.7 million Americans die annually, 50 million worldwide).
I don't want my fat friends or relatives or you to die.
I want a happier, healthier society.
I want to help Americans enjoy life and I want to enjoy life.
The challenge is the same for many of us — how do we choose to live our best life?
Of our society sells us a bag of sh*t... and from the beginning of childhood, we listen.
But when the chips fall, big business is smiling. Big government is smiling.
Rich AF.
The 5 Reasons Why You Are Fat
Eat Fat, Get Thin is written by Mark Hyman, MD, the head of strategy for the Cleveland Clinic Center for Functional Medicine. He says quite succinctly the reason America is obese is simple.
We are being lied to, and continuing to eat those lies.
Mark writes:
"The story of food shocked me, frightened me, and drove me to tell this story and to find the possibility of redemption from the broken system that is slowly destroying the people and things we love most…
"While Democrats argue to create Medicare for All and Republicans argue to reduce entitlements to bring down our $22 trillion national debt, both are missing the obvious fact. Fix the reason why we have those costs in the first place. Stop the flow of sick people into the system and the harm to our environment and climate by fixing the cause: the food system…
Yet most of our government's policies promote the growing, producing, marketing, sale, and consumption of the worst diet on the planet — billions in subsidies (known as crop insurance or other supports) for commodity crops turned into food and food for factory-farmed animals; $75 billion a year in food stamps payments that effectively reduce hunger but are mostly for processed food and soda; unregulated food marketing of soda and junk food; confusing food labels; industry-influenced dietary guidelines; and more…
"Chronic disease is now the single biggest threat to global economic development. Lifestyle-caused diseases such as heart disease, diabetes, and cancer now kill nearly 50 million people a year, more than twice as many as die from infectious disease. Two billion people go to bed overweight and 800 million go to bed hungry in the world today. One in two Americans and one in four teenagers have pre-diabetes or type 2 diabetes."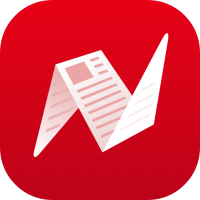 How You Can Stop Being Fat
1. Stop drinking sugar, eating processed food. Eat natural, raw foods from the earth type foods (vegetables, greens, etc), healthy fats (avocados, olive oil, MCT oils, etc), and realize you are what your protein eats.
2. Look at the ingredient list to see how many types of crap they put in your conveniently packaged food product (I bet you'll see three to five different types of sugar, sweeteners, etc)
3. Calories are not the same. "Sugar and starch calories act completely differently than calories from fat when you eat them. In a 2018 Harvard study, researchers fed two groups identical numbers of calories, but one group ate 60 percent of calories from fat with less than 20 percent from carbs while the other group had 60 percent from carbs and 10 percent from fat. In the most overweight of the participants, the low-carb, high-fat group burned 400 more calories a day without any more exercise, and while eating the exact same number of calories. Sugar slows your metabolism. Fat speeds it up."
4. The oppression of big food/big business is targeting our youth, our minorities, YOU, and the poor. Their food is the cheapest for a reason. Yet we remain oblivious to it.
"Drive-through fast food kills far more people than drive-by shootings. Yet we remain silent about the role of the food system in killing millions of Americans… 1.7 million American die from food-related causes… heart disease, diabetes, high blood pressure, and stroke…"- Mark Hyman
5. Regenerative Agriculture isn't about making food more expensive, it's about radically using the natural environment and changing the design of growing food from an extractive (greedy nature) to a regenerative one. Permaculture. Less waste. Less chemicals. Less harm.
So what's up with this? Why would American government officials and big business create food that kills us?
Money.
Greed.
The #1 American value that ruins our or any society.
The Romans got greedy.
Ghengis got greedy.
Americans are greedy.
If we weren't greedy, we wouldn't allow our society and businesses to feed us this sh*t, but we do.
We do and we do and we do because someone is benefitting. The top is benefitting. The group of old white patriarch dudes that made big business and government legislation synonymous.
"If we were to identify one big lever to pull to improve global health, create economic abundance, reduce social injustice and mental illness, restore environmental health, and reverse climate change, it would be transforming our entire food system. That is the most important work of our time — work that must begin now." — Mark Hyman
Albert Einstein said, "It is a wonderful feeling to recognize the unity of a complex of phenomena that to direct observation appear to be quite separate things."
I see the effect of nutrition, our outdated food pyramid (like how can you honestly tell me to eat processed foods first?) in the world of professional sports after playing, training, eating, and being in them for 14 years.
We have lost our way for convenience, sugar, and highly processed foods.
THE FOOD SYSTEM IS BROKEN
"Most of our government's policies promote the growing, producing, marketing, sale, and consumption of the worst diet on the planet — billions in subsidies (known as crop insurance or other supports) for commodity crops turned into food and food for factory-farmed animals; $75 billion a year in food stamps payments that effectively reduce hunger but are mostly for processed food and soda; unregulated food marketing of soda and junk food; confusing food labels; industry-influenced dietary guidelines; and more."
"Chronic disease is now the single biggest threat to global economic development. Lifestyle-caused diseases such as heart disease, diabetes, and cancer now kill nearly 50 million people a year, more than twice as many as die from infectious disease. Two billion people go to bed overweight and 800 million go to bed hungry in the world today. One in two Americans and one in four teenagers have pre-diabetes or type 2 diabetes."
Brian Johnson wrote: "..the cost of our diminishing health and safety of the American people will cost our healthcare system 95 TRILLION dollars over the next 35 years. Just in the United States alone. That estimate is 91 percent of the total tax collected by the US government."
"Children born today are expected to live shorter, sicker lives than their parents. The average child born today will live five fewer years than their parents, and if they are poor or socially disadvantaged, they will live 10 to 20 fewer years than their parents… For every 10 percent of your diet that comes from processed food, your risk of death goes up 14 percent." -Mark Hyman