The nasty crash with three other riders at the Moto3 Americas GP saw Deniz Öncü receive a penalty that rules him out of the next two rounds of the championship. A decision much criticized by his mentor Kenan Sofuoglu.
In speedweek.com the five times World Supersport Champion criticized the suspension of his protégé and used the example of Formula 1 to point out that it is necessary to be aggressive on the track: 'For me, the decision was not right. Even in Formula 1, the pinnacle of motorsport, drivers like Lewis Hamilton and Max Verstappen drive very aggressively. To be successful you have to be aggressive, it's part of this sport. Nowadays riders complain too much.
In Sofuoglu's opinion there are more dangerous maneuvers than the one that got Öncü sanctioned, and he offers an explanation for what he considers to be excessive complaints from other riders: 'Look at the videos, I see much more dangerous maneuvers than Deniz. For me, the main reason why the riders complain about my guys is because they are too strong, because they can't beat them. So they look for reasons to complain.
On the other hand, the former rider is also of the opinion that the incident involving Öncü in Austin had to do with bad luck, but Dorna wanted to make an example of him: 'We deeply regret the loss of Dean Viñales, but Dorna made Deniz and Bahattin [Sofuoglu] examples. To show that anyone who rides aggressively can be punished in this way. But it's not fair to my riders. You have to look at the whole race, all the riders, Deniz didn't deserve it. This crash was caused by bad luck.
And Sofuoglu went even further, maintaining that Moto3 and WSSP300 races have maneuvers like this in their nature: 'This is how races are done in Moto3 and Supersport 300 today. Everyone tries to follow the rider in front to use the suction cone. One thing is certain about my riders: we train more than others, we work harder than others. They ride aggressively, but correctly. For me it is very important that there are no contacts, but if you only follow your opponents you will never win a race.'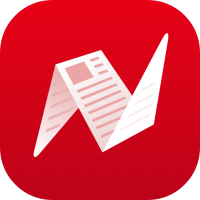 This is original content from NewsBreak's Creator Program. Join today to publish and share your own content.