A look at Il Dottore's numbers this season confirms that this is the worst of Valentino Rossi's 26 seasons in the world championship.
The veteran announced last August that this would be his final season in MotoGP as a full-time rider, on the eve of a very different year for the Italian as he becomes a father for the first time and has planned to dedicate himself to four-wheeled competition.
Before turning to the current season, let's look at his recent past. This is where Valentino Rossi's calvary in the premier class truly began, with notorious problems to be competitive that he never managed to shake off. His decline is easily verifiable by looking at the points he has scored over the past few seasons, starting in 2015 when he missed out on a tenth world championship by just five points. Since then the negative spiral has not slowed down.
Rossi's points scored in the world championship, by season, since 2015:
2015 - 325 points
2016 - 249 points
2017 - 208 points
2018 - 198 points
2019 - 174 points
2020 - 66 points
2021 - 29 points (season still running)
In this period the veteran has not only stopped fighting for the title, he has stopped fighting for the top five and his performance has plummeted. His last win dates back to 2017 at Assen, while his last pole position dates back to 2018 at Mugello.
A disastrous 2020
In 2020 he achieved his last podium in the premier class, at Jerez, in an already atypical year. Rossi would miss two rounds after contracting Covid-19 and would score only 66 points. Even remembering that the season was shorter due to the pandemic restrictions, Rossi didn't go beyond a disappointing 15th place in the world championship. Not even worse in 1996, the year he made his world debut on his 125cc, when he was ninth with 111 points.
2021 to forget
The bad results of 2020 ended in the 'exchange' of places with Fabio Quartararo and consequent change to the satellite Petronas Yamaha. A fourth place on the opening grid in Qatar was promising, but soon Il Dottore would fall back to the bottom in terms of performance. He has only managed to qualify for Q2 five times out of 15 this year, and four times he has even dropped out of 20th place. He has failed to score points in half of the races so far, and his best result is eighth at Spielberg.
One thing is certain, Rossi has lost that 'fury' and 'desire' to win that used to characterize him as a rider. He falls more than ever and seems to have lost the joy on the bike. He is 21st in the world championship after 15 of 18 races with 29 points to his name alone. He is now the last among full-time riders in the championship.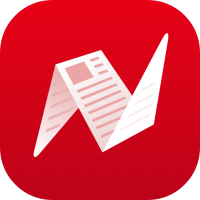 This is original content from NewsBreak's Creator Program. Join today to publish and share your own content.