Scott Redding is currently one of the references of the Superbike World Championship, not having taken long to fight for victories when he arrived in 2020. He has also been on another world championship stage before, in his short-lived stint with few results of good memory in MotoGP until 2018.
The #45 confided in motosan.es that he had tried to return to MotoGP but was turned down due to age - something he regrets: 'Not really. I tried to come back. I pushed a few times to come back, but they always tell me I'm too old. And then I see that people like [Andrea] Dovizioso come back. I'm 28. This is the problem with these young riders, and they have riders who are 18, 19, 20 or 28 as too old, or who think they are too old.
Although he feels he was not at his best when he was in MotoGP and would like to return, Redding assured that he will not push: 'When I was in MotoGP, I was not at my best. Now I've found that in the last three years something has clicked. And I'm becoming a better rider and a better person. I've just been in the wrong place at the wrong time. Of course I would have loved to come back to MotoGP, and I would get this response of being too old and so on. I won't insist, Superbike has welcomed me with open arms.
And the Brit stressed that he feels he can be an asset to WSBK and is comfortable in the championship: 'I can bring a lot of fans, a lot of revenue to them, because I have a lot of character. I'm happy about that. The championships are fantastic. The races are fantastic, the community, the people. So I don't feel like I've lost anything. It would have just been nice to come back to MotoGP once to show my true potential on a bike. But you can always get a second chance in life. That's the way it is. It's where I find myself.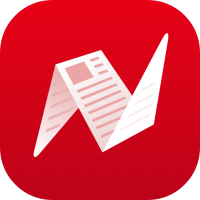 This is original content from NewsBreak's Creator Program. Join today to publish and share your own content.