Michel Fabrizio, the WSSP rider who refused to compete this sunday 'out of respect for human life', didn't hold back in his criticism of the conduct of this sunday's races for the WSBK Jerez round.
The 37 year old Italian criticised the FIM for allowing this to happen, and attributed some of the blame to young riders, who in his opinion take too many risks by following the aggressive on-track attitude of Marc Márquez:
– Valentino Rossi was criticised years ago when Marc Márquez came into MotoGP, for complaining about some unfair manoeuvres from Márquez. You have to give him credit for that. Marc has become the reference and these youngsters imitate him: they overdo the limit, they lean on their rivals and risk every centimetre.
Michel Fabrizio, winner of four races in WSBK and currently a Puccetti Racing Team rider in the Supersport world championship, was one of the most critical voices in the paddock of holding races this Sunday despite the death of teenage rider Dean Berta Viñales on Saturday following a crash in the Supersport 300 class race at Jerez, Spain.
'The problem is in Moto3 and the Talent Cup as well as the national championships. In addition the tracks must be revised and must have better escapes! All this is the responsibility of the International Motorcycling Federation (FIM), which doesn't play its role as a life saver, it just prefers business', said the 37 year old italian, before continuing:
– It's time for politicians in every country to do something. The first person to send a blunt message along these lines was Ayrton Senna by saying some circuits were dangerous. Yet it was only after he died that action was taken. Nowadays there are fewer deaths in Formula 1, but in motorcycling it has been a massacre.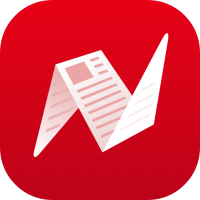 This is original content from NewsBreak's Creator Program. Join today to publish and share your own content.