WAYNE COUNTY, MI - The Wayne County Public Health Department has recently released a new order requiring all individuals in educational settings to wear face masks. It immediately went into effect and applied to the targeted places and individuals.
This order aims to prevent the COVID-19 transmission, as it is more likely to happen when people are in close proximity to one another. Teachers, administrative staff, parent/guardians, other employees, attendees, volunteers, as well as pre-kindergarten through grade 12 students are obliged to wear face masks indoors.
However, the order does not apply to the following individuals:
- Those who are eating or drinking
- Children under the age of four years (those who are at least two years can wear masks under adult supervision)
- Persons with developmental disabilities of any age who attend school and for whom it has been proven that wearing a facial covering will prevent them from receiving education access.
- Vaccinated teachers who teach students with hearing difficulties or developmental conditions and need facial cues.
- Individuals who have medical reasons, supported by a written confirmation from a physician.
Officials from Wayne County Public Health also released "strong recommendations" a couple of weeks ago, urging all school districts to establish a COVID-19 safety plan that includes a universal mask mandate. Wearing face masks is now required for everyone in educational settings, including daycare centers, in Wayne County, according to this order.
Residents can get both first and booster immunizations at Wayne County clinics on the spot. Homebound residents are welcome to call 1-866-610-3885 or text "WAYNE VAX" to 48355 to schedule an appointment.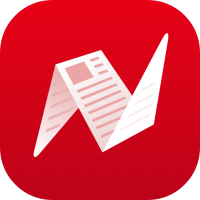 This is original content from NewsBreak's Creator Program. Join today to publish and share your own content.