DETROIT, MI - Wayne State University received a $350,000 grant from the Kresge Foundation to extend its Warrior Way Back (WWB) program, which assists returning WSU students who have dropped school due to financial or other personal problems.
"With the comprehensive support this award provides, we will be able to help even more former Warriors realize their dreams of obtaining a college degree," said WSU President M. Roy Wilson.
WWB aims to improve the access to education for students by erasing past-due debt (up to $1,500) and give them other kinds of support while they work toward their degrees.
Since its establishment in 2018, WWB has been supporting 260 students; 41 of them completed the program, and 52 obtained their degrees from Wayne State. Currently, the program has 87 students enrolled.
The two-and-a-half-year grant, which allows WWB to support 450 students, will hire two supporting staff members to help organize a set of programs; a career coordinator will provide career coaching and planning, and a peer coach will guide the students in terms of skill and identity development as they return to college.
Mental health counseling, technology assistance, study skills support, academic advising, disability services, financial literacy training, emergency housing services, academic tutoring, emergency loans, and food assistance are included in WWB's programs for the students.
The Kresge Foundation has contributed more than $1.2 million to Wayne State's undergraduate student success initiatives since 2014, intending to increase retention and graduation rates for underrepresented and/or economically disadvantaged students.
WSU hopes that by expanding its reach, it will see a greater desire among former students to complete their degrees and a shift in attitudes regarding college access.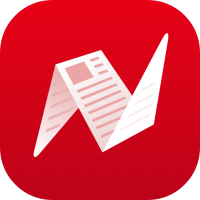 This is original content from NewsBreak's Creator Program. Join today to publish and share your own content.