FLINT, MI – The Buckham Fine Arts Project, founded in 1983 by a group of Flint-area artists, is going to conclude its 'Summer Exhibitions,' on August 28, 2021.
Located at ​121 W Second Street, ​Flint, MI 48502, the gallery is known for exhibiting contemporary arts in all media by its artists members since it mounted its first exhibition in May of 1984.
In the 'Summer Exhibitions,' launched on July 30, Buckham highlights Kelly Boehmer, Bill Davis, and Devan Horton.
Boehmer showcases her approach to soft sculpture in 'Beastly Luster.' She upcycled teeth from taxidermy to create gory visceral imagery. Symbolizing emotional vulnerability and the absurd beauty in anxiety, Bohmer also incorporated glittery sheer fabrics and saturated faux fur.
Davis brought his latest 'No Dark In Sight' photography work for 'Summer Exhibitions.' Portraying the artifice of light pollution, how artificial light occupies the night and invites populations, Davis delivered a subtle meaning that the night lifeforce can be embraced more thoroughly when we stop altering how it is supposed to look.
Somewhat on the same theme, 'Penchant' by Devan Horton conveys the relationship between humans and waste. Through the endless social and economic issues, the human race must at some point realize the utmost importance that is the preservation of the planet.
​
Buckham Gallery is dedicated to providing quality contemporary art to the public. Visitors can enjoy them via its monthly art exhibitions, performance-oriented events, as well as second Friday Art Walk receptions.
However, during the pandemic, all visitors are required to adhere to safety protocols, including face masks being properly worn to cover the mouth and nose for all individuals.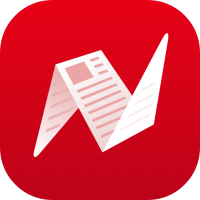 This is original content from NewsBreak's Creator Program. Join today to publish and share your own content.