YPSILANTI, MI - Ypsilanti, albeit a small city, has its own distinctive charm due to the endless options of leisure. From concert series, history lessons, to a great selection of food and beverages, you will never face a shortage of things to do.
These are the things that you shouldn't miss out on when in Ypsilanti.
1. Blend with the locals in an event
There's always something happening in Ypsilanti. Make sure to check out live music and theatre performances, art paintings, and air shows here. If you have more time, sign up for outdoor yoga classes and workshops.
2. Dance the night away
Local music, drinks, and community are all brought together at bars like Ziggy's. In the basement of Bobcat Bonnies play arcade games at Keystone Bar & Arcade. Order a drink and some brats at Wurst Bar. Arbor Brewing Company, serving a wide range of menu, is a great place to go for non-alcoholic beer. On weekends, live music and pop-up entertainment may be found all throughout the town.
3. Learn Ypsilanti's Black history
Ypsilanti was once home to one of Michigan's most dynamic African-American communities. Reflect on history by checking out the Ypsilanti Black Heritage Project, which will take you throughout the city to view places important to Ypsi's Black history.
4. Go on an antique-shopping spree
Shop local arts from Ypsi's talented artists. At Stardust, You will see various unique items ― from necklaces, framed arts, to ceramic mugs. Visit ModelCave if you are into model cars, figurines, planes, and other hobby accessories.
5. Grab a bite or more
Ypsi is overflowing with mouth-watering foods. You can find everything here from authentic West African food at Bon Appetit to North Indian and Himalayan cuisine at Wok Mandu. For classic American meals, swing by the Haab's.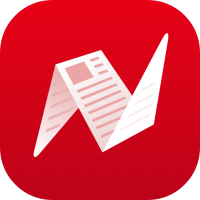 This is original content from NewsBreak's Creator Program. Join today to publish and share your own content.