DETROIT, MI - Bethany Anne Galdes Foundation proudly presents "Bethany Anne Galdes Foundation/Founders Day Celebration 4 on September 11 from 12 p.m. to 3 p.m. at 1 Warrendale, Dearborn Heights. This event holds a purpose to empower the communities to take action in preventing suicide.
This isn't just a celebration, it is a special event where you can be a part to end suicide that has concerned us for a long time. Here, you can learn about the initiatives to end the crisis of suicide. Besides educating the community about depression and how it could affect people, this event doesn't forget to include the fun as well. They will offer a live band performance, face painting, prayer & meditation tent, and light refreshments.
The Bethany Anne Galdes Foundation was established to educate people within the community about depression as a life-threatening disease by creating awareness and providing some alternatives to overcome this disease. They believe that everyone has their place and belongs in this world. The Bethany Anne Galdes Foundation wants people to realize that they are not alone, there could still be someone whom they can rely on. Life can be so cruel and hard, but together we can ease the pain.
With a mission to help young adults overcome depression, The Bethany Anne Galdes Foundation hopes they will find a way to defeat it so they can transform into the butterflies as they are meant to be. You can make their mission happen by joining this event. Volunteers and children under 13 can attend for free. Visit here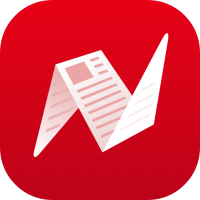 This is original content from NewsBreak's Creator Program. Join today to publish and share your own content.