OAKLAND COUNTY, MI - Twelve communities in Oakland County passed the requirements to earn national accreditation from Main Street America. They are Berkley, Clawson, Ferndale, Farmington, Highland, Holly, Ortonville, Lake Orion, Oxford, Pontiac, Rochester, and Royal Oak.
This accreditation is a nod to Main Street Oakland County's (MSOC) relentless commitment to utilizing Main Street Approach in order to create preservation-based economic development and community revitalization, which could be seen in how they were able to keep the community alive throughout the past year.
The communities must meet the requirements of 10 categories. They are assessed on criteria such as mission and vision statements, community support, historic preservation, having a paid professional manager, and ongoing training,
Oakland County Executive David Coulter said this was made possible by the hard work of the Main Street communities to maintain the operations of downtowns and commercial districts despite the Covid-19. "They continue to play a critical role in this next stage of economic recovery," said Coulter.
Since MSOC's establishment in 2000, seven communities have received national accreditation as well. Among those communities is Rochester, which has been thriving as an Accredited Main Street Community for 16 consecutive years.
Main Street America has designated communities like Franklin, Lathrup Village, South Lyon, and Wixom as affiliate Main Street programs in honor of their dedication to making substantial changes in their downtowns and business areas.
Thousands of businesses and jobs have been created all over MSOC downtowns, thanks to the $963 million investments by public and private entities. With 25 MSOC communities, Oakland County is the first and only county nationwide to have a full-service Main Street coordinating program throughout the entire county.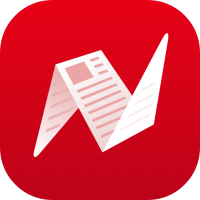 This is original content from NewsBreak's Creator Program. Join today to publish and share your own content.