DETROIT, MI - Building Community Value (BVC) is hosting the Better Buildings, Better Blocks, a three-month course on small-scale real estate development. Residents of Detroit, Hamtramck, and Highland Park are invited to apply by Friday, August 27, 2021.
Building Community Value is a non-profit organization committed to developing and coordinating real estate development initiatives in Detroit's disadvantaged communities. Ever since their establishment, BCV has been assisting Detroiters in reviving the built environment in their communities, while simultaneously training thriving developers to create inclusive communities.
Through the Better Buildings, Better Blocks, Detroiters will be equipped to navigate through real estate development around Motor City. Participants will get to study the fundamentals of identifying, acquiring, financing, leasing, and project managing neighborhood-based residential and commercial development projects.
The curriculum encompasses market value, income capitalization, comparable sales, tax-free exchanges, profit by creating value, and a Pro-forma.
To be eligible for this program, interested applications must be residents of Hamtramck, Detroit, or Highland Park. They also should have the access to a computer with reliable Internet, as they will be asked to utilize Microsoft Excel and PowerPoint. Most of all, they must have a keen interest in community-based real estate development.
As part of the training, they will be linked with BVC's partners. These partners, a carefully developed group of organizations, are prominent entities in the completion of Detroit's development programs.
Participants must not only attend each class session and finish all given readings and online videos, but they must also submit a course term project examining qualitative and quantitative reasons for acquiring a residential or mixed-use property.
Interested applicants must fill out this form. More detailed information is available on their website.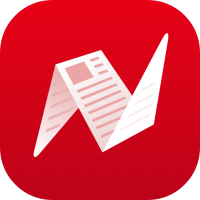 This is original content from NewsBreak's Creator Program. Join today to publish and share your own content.