Looking for some fun activities to do with your kids this season? These simple ideas can help you and your kids get all of those Fall feels without too much effort or money. These are simple ways to have fun and enjoy the season! Both a mixture of indoor and outdoor activities, this article will give you the fresh playtime ideas you need this season.
Have a Picnic
There is nothing like a good old-fashioned picnic and fall is a perfect time! Head to your local greenway, park, or even your own backyard, stretch out a blanket, and enjoy lunch with your kiddos. Kids will love the freedom of eating a bite then running around and zooming back for another. A long and leisurely outdoor lunch is the perfect way to spend a fall afternoon with young kids. Bring a big ball and some bubbles and you will have some happy and entertained kids on your hands!
Let Them Help You Decorate
I love putting out pumpkins and spreading a few fall décor pieces around the house this time of year. It makes it feel so cozy and it's fun to change it up. For this activity, let your kiddos help you put out some of the decorations. Or if it's in your budget, take them to the store and let them pick out one or two new items. Then, let them choose its place in your home.
Letting them choose a little something at the store and then deciding its place is an exercise that holds much more value than you think. It allows your child to feel respected and gives them the opportunity to exercise their independence. Sometimes even the smallest things have a big impact.
Bake Together
An easy and fun activity is to bake and decorate cookies. Depending on your child's age and skill level choose a recipe that they can help with. If your kiddo is younger and/or you are short on time, opt for premade dough and then let them cut the shapes out. If you really want to get them involved in baking, try making cookies from scratch and allow them to pour in the ingredients and mix.
Once you have baked your cookies and decorated them, give them out to neighbors and friends. Let your child hand the cookies out, it will make them feel extra proud of their hard work in the kitchen!
Paint Pumpkins
I love carving pumpkins but for toddlers and young kids that might be a little too dangerous (and stressful for mama). Instead, let them pick out a pumpkin from a local patch or grocery store and then take it home to paint! I opted to use washable kid's paint but choose whatever works for you.
*Note: If you use washable paint and keep the pumpkins outside if it rains, it may wash the paint away BUT that just gives you an excuse to paint them again! Alternatively, you can either use different paint or put them inside.
Watch Seasonal Movies & Read Seasonal Books
Dive into some Fall, Halloween, or Thanksgiving books and movies together. They call it cuddle season for a reason. Snuggle up with some favorite (and little kid approved) picks:
For Fall movies check out
The Great Pumpkin Charlie Brown
Onward
Hotel Transylvania
For Fall books check out
Little Blue Truck's Halloween
Fletcher and the Falling Leaves
Happy Halloween, Daniel Tiger!
Go on a Fall Scavenger Hunt
Getting outside in the crisp fall weather is one of my favorite activities. While you are outside, explore and find all of the things that make fall what it is! You can come up with your own or download this free fall scavenger hunt from my blog, Motherhood Unfolding.
Look Into Local Happenings
Even if you have lived in the same area for a while and think you know all the happenings, do a quick search and find out if any local parks, libraries, farms, etc have any special fall activities. If nothing comes up, try checking out some surrounding towns. There is sure to be something fun and you can make a day trip out of it! We always find something new every year.
Make a Fall Craft
If your fall weather is less than stellar or you just want to snuggle inside, take the opportunity to get into some crafting with your little one. Do a quick Pinterest search or head to your local craft store and let them pick something out.
Play With an Indoor Toy Outside
This is a simple change-up but don't underestimate it. Sometimes the smallest changes can ignite a new way to play. One of my favorite toys to use for this is play-doh. Bring out a few jars and see where it takes you. I like play-doh because it's cheap and if it gets yucky outside, you can toss it when you're done. Play-doh is great but really anything works!
Put on a Backyard Fall Carnival
This might sound a little intimidating but you can make it pretty simple. Combine a few of the above activities and/or add your own to make a few fun stations around your yard.
Setting up a few stations might take a little effort but your kiddo will love having their own carnival. Plus it can be as simple as you make it! If you feel up to it, invite a few friends over and make an afternoon of Fall fun with friends and family!
Don't forget to follow me on Instagram and Pinterest for more inspiration and ideas.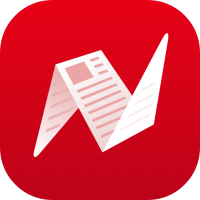 This is original content from NewsBreak's Creator Program. Join today to publish and share your own content.