Mindfulness, this word has skyrocketed to popularity in the last few years, but if you have found yourself wondering what it actually entails, you are not alone. In this article, we will discuss what mindfulness is, the benefit of teaching it to our children, and of course strategies to put it all into practice. Ready to get mindful?
Just a quick disclaimer before we start to say that I don't believe there to be a perfect way to describe, teach, or practice mindfulness. I am not an expert but a mom who tries to find ways to instill this powerful technique both in myself and my children. I am simply sharing easy ways to teach this idea to children and easy ways to practice mindfulness in everyday life.
What is Mindfulness?
The Oxford English Dictionary defines mindfulness as, "a mental state achieved by focusing one's awareness on the present moment, while calmly acknowledging and accepting one's feelings, thoughts, and bodily sensations, used as a therapeutic technique."
Three Aspects of Mindfulness
While mindfulness can be described in a variety of ways, I have come to trust in three aspects of this school of thought that allow me the best grasp to in turn teach this technique to my children.
The first aspect of mindfulness to consider is the art of slowing down, maintaining your place in the present, and taking the time to tap into the world around you in a way that takes intention. So much of our daily lives are wrapped up in a to-do list and the over glorification of being "busy". Slowing down and being intentional with your time and energy is key to the idea of mindfulness. It's imperative to remember that what we do, how we spend our time, and what is important to us, are taught to our children. To help our children be mindful, we must also practice it ourselves and it starts by slowing down and choosing to be in a present state of mind.
The second aspect of mindfulness is the idea of thoughtfulness. If you are thoughtful, you are in a centered and attentive state of mind. This state allows you to be empathetic. Empathy, being key to thoughtfulness, is a quality that is learned over time. Psychology Today explains that,
"Infants learn to identify and regulate their emotions through successful dyadic interactions with their caretakers, primarily their mothers. An attuned mother who's receptive to her child's needs and cues is one who permits her baby to thrive and develop emotionally. By having his or her emotional states recognized and responded to, the groundwork is laid not just for the child's sense of self but sense of other. In time, that seed grows into empathy and the capacity for intimate connection. (This is called secure attachment.)"
By our everyday interactions with our children that demonstrate our ability to understand and respond to their emotional needs, we are in effect teaching them empathy and to be thoughtful of others. Our thoughtfulness begets their thoughtfulness. This is an aspect of mindfulness that we convey daily for our children thankfully without too much effort.
The third aspect of mindfulness that allows for a dynamic understanding is, to consider the word itself. Being mindful or full of mind. Continually finding ways to enrich the mind through learning is also fundamental to the broad idea of mindfulness. In essence, helping our children understand the world around them contributes to teaching mindfulness.
Intention, thoughtfulness, and continued learning each in their own aspects help to make up mindfulness as a collective idea. You can see that there are many ways to approach mindfulness and there are endless ways to teach it. I find that the key is to engage your child in an activity that allows them to slow down and be present with their sensations, thoughts, and feelings at the moment. This creates the dynamic enrichment of mindfulness, which can be incredibly beneficial for our children as well as for us.
Benefits of Teaching Mindfulness to Children
Mindfulness is a powerful tool that can help our children endlessly in life. Being able to connect with the present and their emotions provides a sense of grounding and centeredness. This helps to:
Reduce stress
Regulate emotions (which in turn helps with ADD, depression, anxiety, etc)
Ignite curiosity
Self soothe (so helpful for tantrums, sleep, etc)
Build self-awareness
Boost self-esteem
Improve social interactions
There are so many additional benefits that branch from these listed above as they are just the bold highlights. This article from VeryWell Family goes into more depth on these specific benefits and provides more information about them. In fact, if you google "benefits of mindfulness for children" you will find endless sources testifying to the positive effects of mindfulness.
Mindfulness Strategies for Children
It can be a little overwhelming with where to start and how to teach mindfulness strategies to your children. As I've said, I am not an expert and there are many ways to go about it. What I am going to share is by no means an extensive list but rather a jumping-off point to help you integrate these ideas in your own way that works with your lifestyle. These are mindfulness strategies that I have found helpful for my children who are currently 3 years old and 16 months old.
Magic Breathing
My husband found this technique while reading The Happiest Toddler on The Block. I will admit that it took a while for our three-year-old to come around to this technique but the other day, he actually asked me if we could do it together. It was one of those, "ok this stuff really does work" moments!
Here is a link to the page with the exact instructions as the author wrote them. We do it slightly differently but the takeaway, however you choose to do it, is that it is a breathing exercise with your child that helps to calm, center, and soothe them. I find it very helpful for teaching mindfulness, especially to toddlers. My youngest, Zowie (16 months) isn't at the stage where she can fully participate. However, she can take part in it by watching me and by placing her head on my chest and feeling my breath rise and fall calmly. Doing so, naturally regulates her at her age and it even works with my toddler.
Nature Walk
This is a simple yet powerful exercise to challenge your kiddo with. Ask them to use all of their senses to tell you what they perceive as you walk. Help them absorb their environment. Bend down together and watch an ant as it crosses the path. Ask them to find the wind. Count how many birds you see.
All of these exercises are just examples of ways you can help your little one slow down and be present. Depending on the day, your child might not want to tap into mindfulness as you take a nature walk. They might want to bounce along the trail and burn through some energy. If you find yourself in this position, try some mindfulness exercises towards the end of your walk when they've been able to settle.
Strong Mind & Smiling Mind
These are two different apps that were created to help aid in mindfulness. Strong Mind is specifically made for children while Smiling Mind has content for both kids and parents. They have guided questions, techniques to try, and Strong Mind includes some simple games to play as well. These can be helpful to give you in-the-moment suggestions and also guide you in meditation and breathing exercises.
Sensory Activities
Sensory activities are a great way to practice mindfulness. When your child uses their senses, it allows them to be present with their activity. Asking them questions about their sensory activity while they play can help to facilitate mindfulness. For example, "What does that rice feel like in your hands?" "What colors do you see in your sensory bin?" "Can you find a smooth and a rough object?" etc. These kinds of questions invite your child to connect with what they are presently playing with.
If you are looking for some new sensory activity ideas, you might enjoy my Sensory Rainbow Pasta Play post, or my 8 Fresh Ways to Play With Water Beads post both found on my Motherhood Unfolding blog. Both of these articles provide directions for setup and play of various sensory activities.
Creating an Emotional Vocabulary
Working with your child to connect to their feelings and verbalize them will aid in their ability to practice mindfulness. For example, when my son gets upset, I try to take the time to help him identify all of his feelings. Was he frustrated he couldn't do something, which then led to anger? Talking with him about the difference between frustration and anger helps to deepen his emotional vocabulary and in turn, helps to deepen his own understanding of himself.
There are times when I don't always have the luxury to stop and discuss a variety of feelings in a given situation. But, making time when there is a given opportunity is extremely beneficial. I also find it to be helpful to discuss my feelings with him (in an appropriate context for his age of course). If I'm stressed, happy, excited, etc I try to share that with my son so that he can better understand emotional complexity and can attach words with feelings.
Playing With a Bug Hotel
This is a really fun way to practice mindfulness. We have this bug hotel and magnifier from B. Toys and we love it. Both tracking down a bug and then observing it while in the hotel makes for a stimulating and mindful activity. This is a perfect activity to instill mindfulness in toddlers and young children but is also fun for the adult.
Taking the time to "hunt" and observe teaches your child the value of patience and demonstrates a deeper understanding of our world and its connectedness. Talking about the important role the particular bug plays in our ecosystem enriches their mind and plants thoughtfulness and empathy even for the smallest creatures. Even finding a spot to let the bug go can be a part of the mindfulness activity.
Mindful Children's Books
Lastly, I've come across a handful of books for toddlers and young children that can help your child discover mindfulness. The first is Usborne's Calming Music Book. This book has little piano melodies that play throughout the book with simple suggestions on each page such as listening to this music while laying on your back like the otter swimming on that page. This can be a really helpful way to calm your little one, ready them for bed, and even be a starting place or a bridge into trying meditation.
Another book we like is called Tiger Days: A Book of Feelings. This book discusses feelings and relates them to different animals. It's cute and colorful and a great mindfulness strategy for children to connect with their feelings. Along these same lines is the book, Grumpy Monkey which also discusses feelings in a colorful and easy-to-understand way. Lastly, The Rabbit Listened is one of my favorite mindfulness books for children. It teaches the power of being present and listening. It is a good reminder for both parents and kids alike.
Find a Jumping Off Point
Practicing mindfulness takes time and the younger the child, the harder it can be sometimes. Stay patient, flexible, and creative in your approach and you will find that little by little you can find ways to integrate mindfulness into your little one's habits. Find a strategy from this list and use it as a jumping-off point for teaching and practicing mindfulness. Let me know in the comments your favorite way to teach mindfulness to your children or which tip you found most helpful.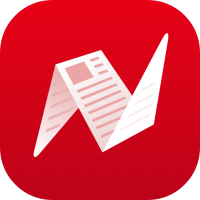 This is original content from NewsBreak's Creator Program. Join today to publish and share your own content.