Many individuals and families who normally squeeze in at least one vacation have been grounded in their hometowns for 2020 and much of 2021. But with people filled to the brim with wanderlust, Port of Go! is bringing all the necessary travel inspiration to one place on July 31 and August 1: the Orange County Convention Center in Orlando. This event will include seminars, panel discussions, entertainment, and more. In the wake of COVID-19 and its effect on the tourism industry, this event will provide a career fair and stoke excitement for travel. This international destination and travel expo is being organized by Othal Partners.
What to Do at Port of Go!
Port of Go! will have vendors focused on all forms of travel and vacationing from road trips to cruises and everything in between. This event is a great opportunity to plan your next big trip. It will include live entertainment, author signings, speakers, and kid-friendly activities to keep you busy during your day of browsing the various vendor booths.
From family vacations to destination weddings, Port of Go! was planned with the intention of bringing all the vendors necessary to plan a memorable trip into one location. But beyond planning, a trip to this expo will also give attendees inspiration for potential travels they hadn't yet thought of.
The Travel and Tourism Career Fair will have a focus on hospitality and tourism job opportunities in conjunction with the theme of the Port of Go! expo.
The International Wine and Food Soiree at Port of Go!
The Sips WineFest 2021 will be held on Sunday, August 1 from 11 am to 4 pm. This event will include wine (of course), live music and other entertainment, gourmet food pairings, an art auction, and wine trivia. This will make for a packed five-hour event.
Cost to Attend
Tickets can be purchased for $20 in advance of the event. Prices increase to $25 when purchased at the door. Children under 12 will be admitted for free.
The International Wine and Food Soiree also referred to as the Sips WineFest, will cost $150 per ticket to attend. These tickets will not be available at the door.
The Travel and Tourism Career Fair is free to attend.
According to a press release dated November 9, 2020, attendees will be given a complimentary copy of Travel Ticket Magazine. This event is focused on planning future travels and will provide all the merchandise and vendors needed to fully plan vacations.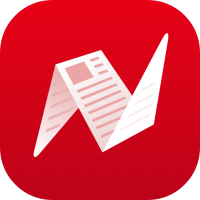 This is original content from NewsBreak's Creator Program. Join today to publish and share your own content.