Tampa has no shortage of bakeries available to grab a sweet bite to eat before heading out for the day. Looking to sink your teeth into delicious doughy goodness? Thought so. Check out these three Tampa bakeries, hand-picked for their yummy confectionaries. From the quirky Dough to the traditional handmade donuts at Nicola's Donuts, you won't be disappointed by these Tampa area picks.
Dough
Dough is a whimsical bakery, coffeehouse, and creamery part of the Datz Restaurant Group (its sibling including a barbecue restaurant and a burger joint). Dough is located in South Tampa in a cute little shop where you'll find more than just doughnuts. From lattes to cookie dough pops and cheesecakes to lemonades, there are plenty of sweet treats to pick from at Dough even if you don't want a doughnut.
When it comes to doughnuts, this bakery has no shortage of delicious options to pick from. From just plain glazed to specialty doughnuts like the maple bacon, Boston cream, and coffee cake, Dough has plenty to pick from. It even offers DIY kits for making your own customized doughnuts at home.
Cost: 6 glazed doughnuts for $6 or 6 specialty doughnuts for $14
Location: 2602 S MacDill Ave, Tampa, FL
Hole In One Donuts
Hole In One Donuts is a little donuts shop where you can grab a coffee and breakfast sandwich alongside a dozen doughnuts. They have cake and yeast doughnuts available in a variety of flavors from plain to loaded with chocolate frosting and other toppings. Guests rave about Hole In One Donuts, earning them over 1,000 reviews on Google and putting them at a 4.9-star rating at the time of writing. This is certainly a stop you'll want to make for a delicious, fresh doughnut if you're in the Tampa area. Plus, this is likely the most affordable option when it comes to doughnuts. You can get a single doughnut for less than a dollar!
Cost: $0.65 per doughnut, $3.35 per half dozen, $6.89 per dozen
Location: 14406 N Florida Ave, Tampa, FL 33613
Nicola's Donuts
Opening way back in 1982, Nicola's has always been a family-owned small business. Nicola's Donuts is a delicious option with tons of variety. Its doughnuts are so tasty they've earned the bakery the title of Best Donuts In Tampa Bay by Creative Loafing Yelp and The Tampa Bay Times. Like many doughnut shops, Nicola's Donuts makes its doughnuts fresh daily and is open until sellout.
Nicola's Donuts has an expansive doughnut menu including classic cake, yeast, filled, and vegan options. Some of its most interesting flavors include the hibiscus iced vanilla cake vegan doughnut, the frosted animal cracker fancy raised doughnut, the guava classic filled doughnut, the fried oreo fancy raised doughnut, and the croissant fancy raised doughnut. There's truly something for everyone at this doughnut shop.
The recommendation is to place an order ahead of time (a day in advance) to avoid missing out on doughnuts due to a sellout.
Cost: A dozen doughnuts from $10 to $23
Location: 902 W Busch Blvd, Tampa, FL 33612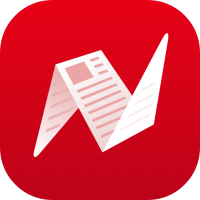 This is original content from NewsBreak's Creator Program. Join today to publish and share your own content.