Frederick Medina/Unsplash
Orlando is home to numerous bakeries. You'll want to check out each and every one of these spots to find the spots that make doughnuts you can't get enough of. Looking for a sweet treat you can savor before heading into the office? Check out the following four Orlando bakeries that are ready to satiate all your sweet cravings.
Dochi
Dochi, with locations at East End Market and in the Mills 50 District, bakes mochi doughnuts that are sweet, chewy, and utterly delicious. These mochi doughnuts are a Japanese rice dessert and much different (and tastier) than the classic American doughnut you're likely most familiar with.
Dochi's doughnuts are made in bubble-like rings that can be easily torn and shared. These doughnuts are soft, chewy, and not as greasy as yeast doughnuts. It is important to note that currently, Dochi does not have gluten-free or vegan-friendly options.
Their flavors vary daily but include options like Matcha Oreo, Matcha Pistachio, and Red Velvet.
Cost: $15 to $28 per half to full dozen
Location: 3201 Corrine Dr. Orlando, FL 32803 (East End Market location) and 1222 E Colonial Dr. Orlando, FL 32803 (Mills 50 District location)
Valkyrie Doughnuts
Valkyrie Doughnuts provides egg-free and dairy-free doughnuts, cronuts, and cinnamon rolls. This shop is known for its delicious square yeast-raised doughnuts. This spot has been around since 2016 and has since expanded to St. Petersburg and Pittsburgh.
They stay open until sold out and flavors change regularly. Flavors range from doughnuts like Oreo, Fruity Pebbles, and Glazed to more unusual options like UFO, Pumpkin Biscoff, and French Toast.
Cost: $3 per single, $15 per half dozen, $28 per dozen
Location: 12226 Corporate Blvd, Orlando, FL 32817
DG Doughnuts
Voted Best Doughnut in Florida by Yelp, DG Doughnuts makes small-batch, hand-cut, and hand-decorated doughnuts. This shop is open until sold out each day. Darn delicious and family-owned, DG Doughnuts is a place you'll definitely want to try while in the Orlando area.
The doughnuts made at DG are large, extravagant, and change weekly. At the time of writing, DG Doughnuts is putting out Pistachio & Raspberry Bismarck, Samoa, Chocolate Latte, and Guava & Cream Cheese doughnuts.
Cost: $2.75 or $3.25 single, $16 half dozen, $31 dozen
Location: 16131 W Colonial Dr Oakland, FL 34760
Donut King
Donut King has located in Winter Park, Minneola, and Leesburg. This family-owned doughnut shop was opened in 2007 with the original location in Minneola. The doughnuts are made fresh daily and are an Orlando area favorite.
Donut King served both cake and yeast-raised doughnuts with an expansive menu of flavors. Their most notable flavors include Heath Bar, Kit-Kat, Nutter Butter, orange Juice Cake, Maple Bacon, and Candy Ring. The doughnuts at Donut King are affordable at only $1.09 each with fancies only slighter more expensive. Cronuts, fritters, and doughnut holes are also on the menu at Donut King.
Beyond doughnuts, Donut King also served breakfast sandwiches, burgers, PO' Boys, wraps, and other food items. Their Winter Park location serves just breakfast sandwiches, breakfast wraps, and burgers alongside the doughnuts on the menu. This is definitely a spot you can stop for launch and pick up a doughnut for dessert.
Cost: $1.09 single, $6.49 half dozen, $9.49 dozen
Location: 3716 Howell Branch Rd, Winter Park, FL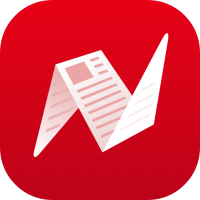 This is original content from NewsBreak's Creator Program. Join today to publish and share your own content.