There's only one thing better than going to a human bakery and that's taking your dog to a pet bakery. When your diet consists of mostly kibble, a bakery is undoubtedly an appreciated haven. Lucky for Orlandian pups, there are a few bakeries in the area where you can pick up treats and toys for your four-legged companions. Beyond the most well-known chain of pet bakeries, Woof Gang Bakery, there are other local options you'll want to check out. If these shops are out of the way for you though, we can almost guarantee there will be a Woof Gang Bakery close by.
Check out these three Orlando pet bakeries.
The Purple Pooch
The Purple Pooch, located in the Hunter's Creek area, is the spot for all your pet's pampering needs. Their bakery provides an assortment of handmade, natural treats to pick from. The selection includes wheat-free, grain-free, and organic options. Treats come with and without yogurt icing, sprinkles, and carob.
Besides the bakery section, The Purple Pooch also has a boutique. The boutique is stocked with stylish accessories from collars to harnesses. You'll also find useful items like bowls and soaps you can purchase.
And if all that isn't enough, The Purple Pooch offers grooming services and a self-wash section. The grooming offerings are full-service including baths to ear cleanings and trims to belly shaves. This is a salon-style grooming facility that doesn't use kennels in an effort to keep the experience low stress for your pup. Plus, if you don't need a groomer you can DIY it at their self-service dog wash. This facility offers an elevated bathtub and all the supplies you'll need from shampoo to a hairdryer.
Location: 3912 Town Center Blvd Orlando, FL 32837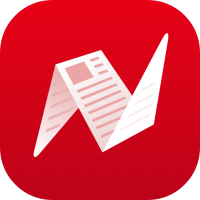 Bark Avenue Bakery
Home to "gourmutt treats and treasures", Bark Avenue Bakery sells their treats online but is located here in Orlando where the treats are handmade. Bark Avenue has been perfecting its homemade dog treats for over 14 years. The treats are hand-cut and homemade with a focus on fresh, preservative-free, and additive-free recipes.
You can purchase the following and more through the Bark Avenue Bakery website:
Treat subscriptions
Soft bites
Assorted packs
Beef and chicken chips
Charcoal chews
Location: 4307 Vineland Rd, Suit H4, Orlando, FL 32811
Hollywood Houndz
Hollywood Houndz is a boutique, spa, and boarding center for the doggos of the Lake Mary area. This adorable local pet business only stocks high-quality products. This includes hand-baked goodies and holistic care items. Find durable toys and tasty treats with adorable decorations. The selection at Hollywood Houndz will provide enough variety to satiate your pup's appetite and curiosity in one go.
Besides the pet treats you have to pick from, Hollywood Houndz serves as a sort of all-in-one spot. You can board your pet, schedule their grooming appointments, shop for all their needs, and drop them off for doggy daycare—all in one location!
Location: 4243 W Lake Mary Blvd, Lake Mary, FL 32746