Buying a home can be very overwhelming for first time buyers and experienced one as well. It is important that you are knowledgeable in the field of home buying before you even begin the process.
The following article is meant to help you learn information that may assist you in getting a home.
Don't sell too soon
One of the most common mistakes made by real estate investors is that they turn over properties too soon. It is completely natural to want to take advantage of a hot market.
However, in an area where the market goes through fairly regular cycles, investors often generate more cash at the time of sale when they hold onto the property for a year or two in order to take advantage of tax benefits while waiting for the market to hit its true high point.
This is particularly advantageous when the property was purchased with nontraditional financing that requires minimal payments for the first several years of the loans.
Financing
Real estate lenders are usually concerned about the source of the income you will use to pay the down payment and the closing costs. In most cases, they require bank statements of checking and savings accounts, certificate of deposits and mutual funds from the last three months to prove you have liquid assets enough to cover the expenses. Be sure to have your accounts in order and be able to prove the origin of the funds on your accounts.
When looking for financing, don't be afraid to shop around. Different lenders may offer you different interest rates, or have other perks for specific buyers. Local credit unions especially may be able to offer you better rates than a national bank, if you already live or work in the area.
Obtain a Home Buying Checklist
While you are in the process of viewing homes, it is a good idea to download a home buying checklist off the internet. This checklist gives you line items to review as you are touring each home and helps ensure that you don't forget which house had what. These checklists are great for the new shopper and will save you time and money.
Getting a Home Appraiser
To find the most qualified appraiser, look for someone who has at least five years of experience. Make sure that they have been properly licensed or certified by the state. Don't hire an appraiser who was recommended by a real estate agent because of the potential for a conflict of interest.
Crime Rates
Crime can be a major factor in the location you choose to purchase rental real estate property. Investigate the neighborhood through local police reports, and request information about crime calls in the neighborhood. Do not rely on what the current owners are saying about the property and location.
As was stated in the beginning of this article, both first time home buyers and experienced ones may feel overwhelmed when getting their first home. That is why it is important you are given important information about the process before it even begins. Use the tips given to you in this article to help you in your journey!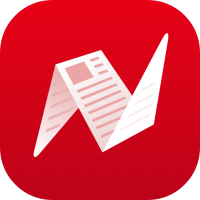 This is original content from NewsBreak's Creator Program. Join today to publish and share your own content.