Escrava Anastacia was an enslaved woman of African descent that lived in Brazil in the 19th century. Legend has it that this young black slave girl was very beautiful. She had dazzling blue eyes and a great Amazonian stature, which unfortunately brought her untold pain and hardship throughout her life.
Though there are a few records of her life, historians agree that she was a Brazilian woman with African roots. Her mother Delminda was a black lady from the Bantu clan of West Africa that were sold as slaves to be taken to Rio.
Once in Brazil, Delminda was raped by her slave owner and later sold to another slave master in a bid to hide his indiscretion. Months later, Delminda gave birth to a beautiful baby with glaringly blue eyes.
Anastacia was one of the first people of dark skin to have blue eyes. As she grew up, everyone was amazed at her beauty and perplexed by the color of her iris.
Physical Pain and Discomfort
However, her beauty brought her untold pain and hardship for the rest of her life. Anastacia would later be forced to wear a slave mask for the rest of her life. Two stories depict how this came about. 
The first is that the slave master fell in love with her, and Anastacia reciprocated those feelings. They started a passionate love affair, but when the slave master's wife discovered it, she imposed the face mask and neck iron on the young girl as revenge and punishment.
The second version of the story doesn't involve love. Here, the slave master was filled with lust for Anastacia but she didn't reciprocate his desire. When the master tried to rape her, Anastacia was able to fight him off, and he didn't succeed. In anger and revenge, the slave master imposed the face mask and iron on the girl.
The mask placed on Anastacia's face was a heavy iron collar with a muzzle. This made her unable to talk and was only taken off when she had to eat. 
Anastacia lived for the rest of her life in severe discomfort with the iron muzzle and neck collar strapped on her. She was ridiculed on a daily basis and still had to work on the sugar plantations. 
Despite all the cruelty, she was subjected to, Anastacia treated everybody with a quiet aura, benevolence, and love. 
Legend has it that after she was muzzled, she began to develop healing powers. Other slaves would come to her, and she would heal their wounds with her hands.
As time went on, the beautiful lady contracted tetanus caused by the heavy iron collar that had cut into her flesh. Just before she died, she did the unimaginable: she cured the slave master's child that had also become deathly ill and pardoned them for the inhuman treatment they gave her.
After her death, her slave master revoked her slave status, and she was buried in a slave burial ground in Rio.
Veneration after death/cultural influence
Once Anastacia's story and her struggles began to spread, many slaves began to see her as a representation of their numerous struggles and hardship. She became a venerated saint in Rio as many sick and imprisoned people prayed to her. 
Despite the Catholic Church's refusal to canonize her as an official saint, she has many followers that see her as an unofficial patron saint in Rio. Many people still pray to her because of their belief that she has healing powers, and she even has a place of worship in Vas Lobo, Rio. 
She is also respected as a symbol of sympathy and forgiveness when making references to black history within Rio de Janeiro's cultural heritage.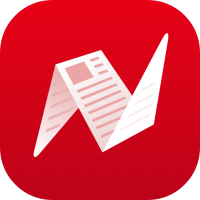 This is original content from NewsBreak's Creator Program. Join today to publish and share your own content.