Seattle is known as the headquarters of the ecommerce behemoth Amazon. But what about its talents? Seattle surely has a huge impact in shaping the culture of the United States and the world, with many famous people calling this city home. Below are ten famous people who were born in Seattle.
Bill Gates
The world-famous founder of PC software company Microsoft has been consistently ranked as one of the wealthiest men in the world since 1987. Born in Seattle in 1955, Bill Gates dropped out of Harvard University to found Microsoft with his friend, Paul Allen. The company proved to be highly successful, and within years Gates became an internationally known entrepreneur. He's also been a philanthropist, donating millions of dollars to charity.
Jeffrey Dean Morgan
Famous for the portrayal of 'Negan' in the series 'The Walking Dead', Jeffrey Dean Morgan calls Seattle home. Growing up, his dream was to play professional basketball in the NBA. However, an injury ended his basketball career and after college, he moved to Los Angeles to give acting a shot. His first role was in the film 'Uncaged' in 1991. He kept on getting more movie roles until in 2009 when his big breakthrough came with his role in 'The Walking Dead.'
Rainn Wilson
He gained fame for his portrayal of the character 'Dwight Schrute' in the popular sitcom 'The Office.' Rainn Wilson was born in Seattle in 1966 and went on to study acting in college, obtaining an MFA. At the start of his career, he struggled to get roles. It wasn't until 2005 when he got the chance to portray the character of 'Dwight Schrute' in the sitcom 'the Office' which was very successful. Since then, he has gone on to play roles in movies such as 'The Rocker,' and 'Monsters vs. Aliens.'
Jimi Hendrix
Though he died at a very young age of 27, Jimi Hendrix is widely considered as one of the greatest electric guitarists in the world ever. He was born in Seattle in 1942 and started playing the guitar at the of 15. From there, he went on to form his own band called the Jimi Hendrix Experience. Together with his band, they released three albums, which were all very successful. Jimi died in 1970 in London from overdose on sleeping pills.
Jean Smart
Jean Smart is a film and TV actress with a career that spans over 40 years. She started her career in the mid 70s after graduating from college. Over the years, she has gone to star in several movies and TV shows such as 'Sirens', 'Veep', 'Scarlett' 'Samantha Who' and 'Maximum Security. She is a three time Emmy Award winner.
Macklemore
Born in Seattle, Washington, Benjamin Hammond Haggerty better known by his stage name Macklemore is a successful rap artist. He first rose to fame as at of a hip hop duo, together with producer Ryan Lewis. Their first album called 'The Heist' was a massive success that won several awards, including a Grammy Award for best rap album. Since going solo, he has released 4 albums.
Nate Robinson
Born in Seattle, Washington, Nate Robinson is a former professional basketball player in the NBA. He played basketball at the University of Washington before getting drafted in 2005. During his career, he played for several teams including the Boston Celtics, New York Knicks and Chicago Bulls. Despite standing at only 5 foot 9, Nate Robinson won the NBA slam dunk contest three times.
Phil Heath
Phil is a professional bodybuilder coming out of Seattle, Washington. He started first played basketball in high school and college at the University of Denver. After college, Phil Heath switched to bodybuilding in 2002. He first won the title of 'Mr Olympia' in 2011 and remained number one bodybuilder for 6 years until 2018 when he came second.
Jamal Crawford
Jamal Crawford is also another NBA star to come out of Seattle. During his career, he played for several NBA teams including the Atlanta Hawks, Chicago Bulls, New York Knicks and Los Angeles Clippers. He is regarded as one of the best ball handlers to play in the NBA.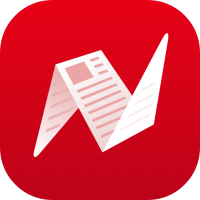 This is original content from NewsBreak's Creator Program. Join today to publish and share your own content.