Known for horse racing and bourbon and, off course, the Kentucky Fried Chicken, this state has produced a lot of iconic talents. From the Abraham Lincoln to boxing icon Mohammed Ali and Hollywood A-listers, Kentucky is a force to reckon with, Below are 10 famous people born in Kentucky.
Johnny Depp
Johnny Depp is undoubtably one of Hollywood's biggest actors. Born in Owensboro, Kentucky, Johnny Depp was first interested in pursuing a music career. He dropped out of high school and moved to Los Angeles to perform as a rock musician, then fell in love with the big screen. Since then, he has gone on to star in blockbuster movies such as 'Pirates of the Caribbean' and 'Sweeney Todd.'
Jennifer Lawrence
Born in Indian Hill, Kentucky, Jennifer Lawrence has made a name for herself as one of the biggest female Hollywood actresses. At a young age of 30, she has already won an Oscar award for her role in the movie 'Silver Linings Playbook.' To date, her movies have grossed over 5 billion dollars at the box office. 
George Clooney
George Clooney was born in Lexington, Kentucky and is definitely one of Hollywood's biggest film stars. Since making his debut in 1978, Clooney has gone on to win three Golden Globes and two Academy Awards. He has twice been named 'The Sexiest Man in the world' and he also supports charities that fight for gay rights.
Rajon Rondo
Rajon Rondo is one of NBA's biggest star players. Born in Louisville, Kentucky, Rajon was first interested in football and baseball. He later on switched to basketball in high school and college and got drafted by the Boston Celtics in 2008. Since then, he helped the team win the NBA championship in 2008.
Billy Ray Cyrus
Billy Ray is a well known singer and actor and also the father of popular star, Miley Cyrus. Born in Flatwoods, Kentucky, Billy Ray Cyrus dropped from college to start his musical career. After a few years playing in local pubs, he opened for popular country singer Reba McEntire and finally got a record deal. From there, he released his first album which catapulted him into stardom.
Abraham Lincoln
Arguably one of the most famous presidents the United States ever had, Abraham Lincoln was born in Hodgenville, Kentucky. He rose from humble beginnings to occupy the most powerful office in the country. Abraham Lincoln was the first US president ever to be assassinated and is considered one of three greatest US presidents ever.
Mohammed Ali
Nicknamed 'The Greatest' Mohammed Ali is one of the greatest sportsmen of the past 100 years. Born Cassius Clay Jr in Louisville, Kentucky, he first shook the world of professional boxing when he knocked out Sonny Liston at age 22. From there he went on to build an illustrious boxing career that featured wins against Sonny Liston, Joe Frazier and George Foreman. He was very vocal and supported religious and racial freedom and eventually changing his name to Mohammed Ali after converting to Islam.
Tinashe
Born in Lexington, Kentucky, Tinashe Kachingwe is a famous singer and songwriter. She started acting and modeling at a young age and was a member of the band 'The Stunners.' After they disbanded, she went on a solo career and released her debut single '2 on' which was very successful.
Bryson Tiller
Born and raised in Louisville, Kentucky, Bryson Tiller has made a name for himself in the music industry. From working at a pizza shop and being homeless and struggling, Bryson took to music and eventually got his first hit song "Don't", which peaked at #13 on the Billboard Hot 100. From there, he went on to release his first album 'Trapsoul' which earned him a Grammy nomination.
Diane Sawyer
Diane Sawyer is an American interviewer, anchor, and television journalist. She started her career in 1970, working as staff assistant for US President Richard Nixon. After the watergate scandal, she worked for CBS as a general reporter before becoming correspondent on shows like '60 Minutes', co-hosted 'Primetime Live', 'Good Morning America', and 'Primetime', and 'ABC World News.' She has won many awards in her career, including multiple Emmy Awards.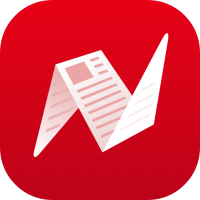 This is original content from NewsBreak's Creator Program. Join today to publish and share your own content.