By: Jessica Shorten
CONROE, TX – The Montgomery County Commissioners' Court approved a resolution asking the Texas Legislature not to divide the county into multiple representative and senatorial districts after the release of a first draft of proposed district lines caused a massive stir.
After a grueling year for the Texas legislature, the issue of redistricting is finally at hand following the late release of needed census data. However, preliminary maps released by the state legislature significantly changed senatorial representation by dividing up large areas of Magnolia into two separate districts, thereby reducing the territory in Montgomery County represented by District 4 Senator Brandon Creighton and eliminating the Montgomery County area represented by District 3 Senator Robert Nichols.
The release of the senatorial maps sparked discontent from residents in Magnolia and county leaders who wished to see Magnolia represented by a single senator instead of being split between Senators Lois Kolkhorst and Paul Bettencourt.
In the resolution approved unanimously by the court, which County Judge Mark Keough read aloud, contained worries of "diluting the conservative representation" by combining part of Montgomery County with a District sharing territory with Harris County.
"The current proposed Texas Senate districts under consideration by the Texas Legislature appear to break-up Montgomery County into three separate Texas Senate Districts and combining our constituents with other contiguous counties that are more urbanized and have a different set of values and ideology that ultimately dilutes the conservative composition that makes Montgomery County great," read the resolution.
"Montgomery County Commissioners Court seeks to ensure our county and communities are not broken up into multiple districts with populations from surrounding counties that dilutes the conservative representation that Montgomery County Citizens have voted for continually for more than three decades."
However, recently the proposed maps were updated to reinstate the territory under District 4 and expand District 3 representation across Northern Montgomery County. Once again proposing Senate District 3 and 4 as the only districts in Montgomery County.
Representation for Montgomery County in the Texas House and U.S. House changed minimally on the proposed redistricting maps. State House Representative Districts 3, 15, and 16 currently held by Cecil Bell Jr., Will Metcalf, and Steve Toth remain firmly in Montgomery County.
U.S. Congressional District 8 also did not change, continuing to fully represent Montgomery County.
Precinct 2 Commissioner Charlie Riley stated he disagreed with splitting up specific communities but highlighted the issue of splitting up the area within school districts as well, "I don't have a real big problem with splitting up Precinct 2, I know it's been done before. I just don't think they need to split up the school district, and I don't like the fact they are trying to split up the school district."
The Montgomery County Commissioners Court passed the resolution to make their requests known to the Texas Legislature's redistricting committees.
Since the redistricting process is not complete or certified yet, the proposed district maps continue to change.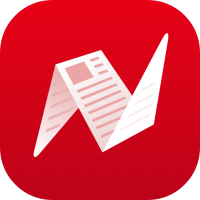 This is original content from NewsBreak's Creator Program. Join today to publish and share your own content.